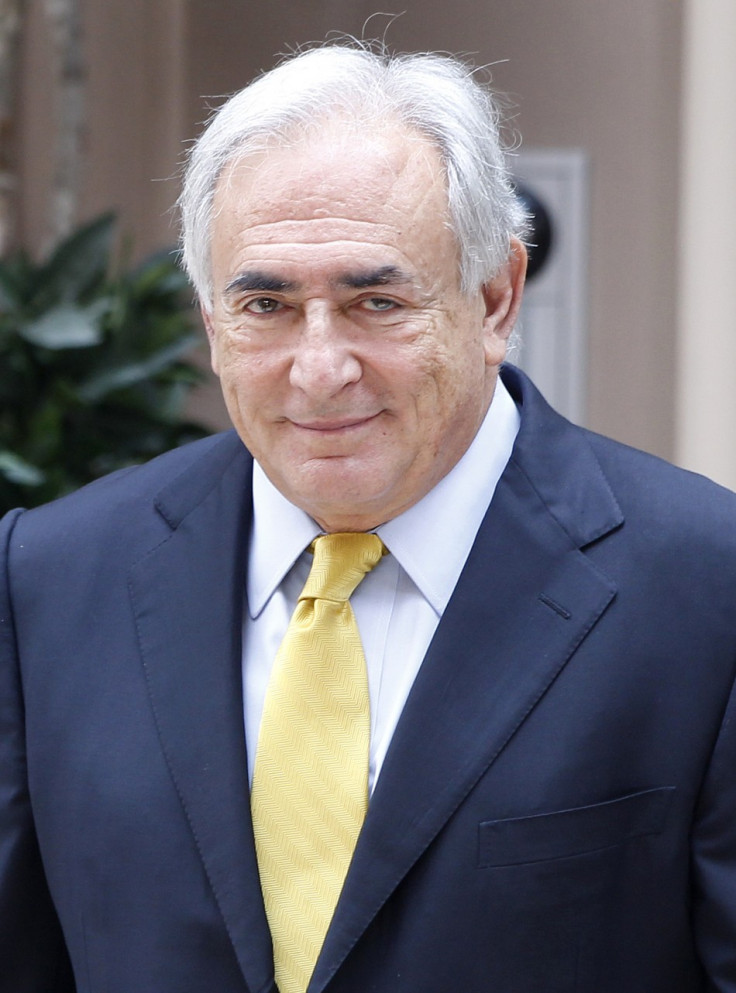 New reports claiming that Air France banned female crew from serving Dominique Strauss-Kahn because he abused them emerged yesterday. The allegations however were later on swiftly denied by the company.
A letter leaked to Le Parisien ­newspaper from a crew member said: "We have had hundreds of complaints."
"Air France has in [its] possession a few hundred complaints from customers, employees, crew members, etc ... against the man accused of having abused your client Mrs. Diallo," reads the letter, mailed July 17 from Canada to the Fifth Ave. office of the Thompson Wigdor law firm.
"Consequently, it was decided that only male employees (should go) to the 'First Class Lounge' when this client is traveling," the terse letter claims
The anonymous letter had been mailed to the lawyers of Manhattan maid Nafissatou Diallo, who accused Strauss-Khan of sexually assaulting her, in the New York hotel she worked at.
Diallo's lawres then released the letter on Thursday but Air France quickly intervened and denied it purposely kept its female and said the allegations were bogus.
Air France blasted the claims as bogus.
"Air France formally denies having given any instruction about the composition of its crews," a spokesman for the airline said after news of the anonymous letter was first reported Thursday by the French newspaper Le Parisien and picked up widely.
Stauss-Kahn's attorney Benjamin Brafman declined comment, saying he was unaware of the latest twist coming from Diallo's camp.
Diallo, 32, recently gave a series of high profile interviews as her and her team have been pleading with the Manhattan District Attorney not to drop charges against DSK.
The chambermaid went on national television last month to detail how a naked Strauss-Kahn attacked her and forced her to perform oral sex when she went to clean his room May 14 at the Sofitel hotel in midtown.
However, prosecutors say the case has been weakened by hits to Diallo's credibility, who was accused of lying in her asylum application and about details relating to her personal life, which led to Strauss-Kahn, 62, being freed from house arrest on July 1.
Diallo's lawyer, Kenneth thompson, said the anonymous letter was worth, insisting he received a phone call on Thursday morning from a man claiming to be an Air France employee corroborating the letter.
The employee he added wants to remain anonymous for fear of losing his job.
"We want to talk to any employee of Air France that has information about whether Dominique Strauss-Kahn has engaged in inappropriate behaviour towards other women," Thompson said.
"We have heard from other sources we should look at Air France," Thompson said.
Thomson also referenced earlier reports claiming that just before he was arrested while boearding an Air France flight at Kennedy Airport on charges of assaulting Diallo, Strauss-Kahn made a crude comment to a female Air France flight attendant.
"What a nice ass," he reportedly told the flight attendant before cops hauled him away, the French magazine Le Point reported.
Strauss-Kahn, who resigned from the IMF because of the scandal, is not due back in court in New York until Aug. 23.