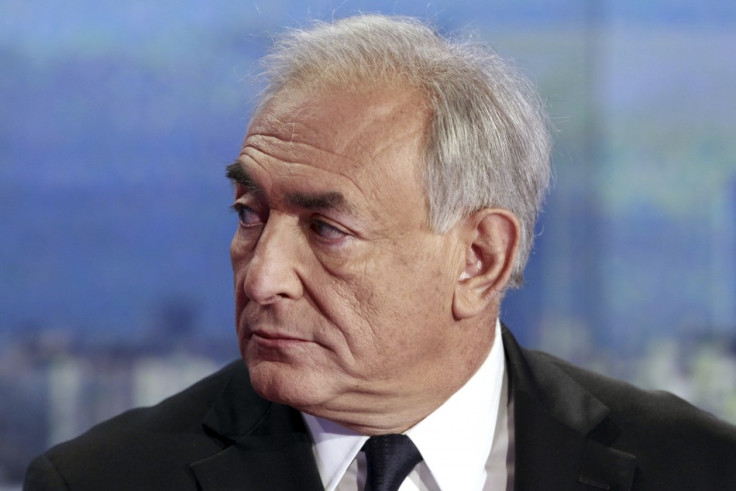 A new book giving Dominique Strauss-Kahn's version of the 'Diallo scandal' says the maid who accused him of sexual assault actually propositioned him.
Paris Match magazine published excerpts of "Affaires DSK: The Second Inquiry," by Strauss-Kahn biographer Michel Taubmann on Wednesday. The book is set for release on December 8.
In the book, Strauss-Kahn allegedly acknowledges having an "uninhibited sex life" but claims he did not do anything illegal and never paid for sex at any of the 'private parties' he attended.
He said he has a consensual sexual encounter with Miss Nafitassou Diallo.
"Nothing would have happened if I hadn't had this consensual, but stupid relationship with Nafissatou Diallo,' 'That day, I opened the door to all the other affairs,'" the politician said.
In the book, Tabmann says the maid was neither shocked nor surprised when she saw a naked Strauss-Kahn leaving his bathroom. Instead he said she slowly walked toward the room's door entrance before stopping to stare at the politician. Strauss-Kahn interpreted this as an 'invitation' to have sex.
DSK, as the French call him ,was subsequently arrested in New York on the same day, after Diallo accused him of sexual assault, but prosecutors later on dropped the criminal charges.
Taubmann also reveals a telephone conversation between Strauss-Kahn and his wife Anne Sinclair, in which the former French minister talk about the hacking of his e-mail box and the fact that some of the privately exchanged e-mail with his wife had fallen in the hands of UMP officials.
French President Nicolas Sarkozy is the leader of the UMP and Strauss-Kahn was seen as a strong 2012 presidential contender. Indeed, speculation has grown that Strauss-Kahn was 'manipulated' into having intercourse with Diallo to ruin his political career.
Meanwhile Nafitassou Diallo's lawyers dismissed the book as "complete fantasy."