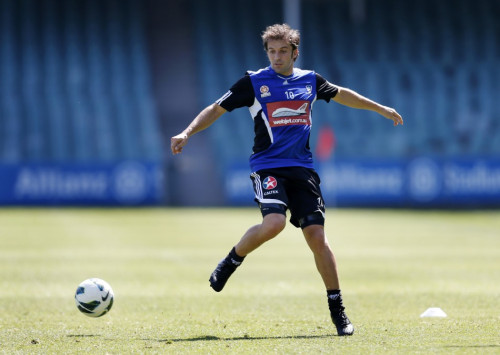 Italian legend Alessandro Del Piero has revealed he turned down Liverpool because the club came in too late with an offer, as the striker prepared for a move to Australia.
Del Piero spent nearly two decades at Juventus before the 39-year-old parted ways with the club and while deciding his next move in the summer of 2012 reports suggested Liverpool had made him an offer.
It was a controversial story partly because Liverpool have a chequered history with Juventus fans, having been involved in the Heysel disaster in 1985.
At the time Brendan Rodgers was publicly insisting he had full faith in Andy Carroll to produce up front but in hindsight the manager was looking for other options. And while some rumours at the time suggested Del Piero wouldn't play for Liverpool because of the difficult relationship the club enjoys with Juventus the retired Italy international says the issue didn't come up due to him having already agreed a move to Sydney FC.
"Liverpool? That's a delicate question," he told FourFourTwo. "When Liverpool's offer arrived I'd already said yes to Sydney, so it didn't seem right.
"So there was no need to really think about [the Heysel question]. But what happened at Heysel was terrible. My only hope is that never happens again to either Italian or English fans."
Del Piero's move to Sydney has seen him adorned by fans across the country and the stalwart is still playing for the A-League side. Meanwhile, Liverpool ended up purchasing Daniel Sturridge six months later and the England international has excelled for the club, helping propel them into contention for a top four finish this season.