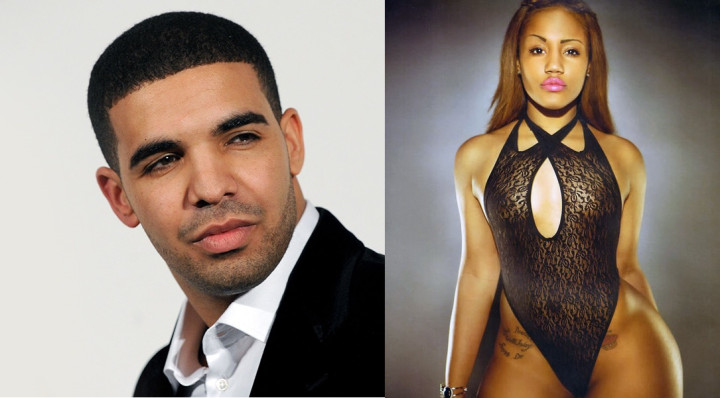 Rapper Drake recently landed himself in hot water when Texas stripper Jhonni Blaze reportedly claimed that he "threatened her life" after she had sex him.
However, the 24-year-old dancer from Houston is now saying there was no physical threat from Drake or anyone from his team and apologised for the "inaccurate" news reports.
Talking to Madd Hatta Morning show, she said: "I would never talk about nobody and I don't have nothing bad to say about Drake".
The original report by TMZ claimed the 27-year-old rap star feared the exotic dancer would go public with their fling and sent her hundreds of "angry" text messages.
According to the report, several people from Drake's entourage came round to her house, "banged on her door" and "threatened her life", causing her to file a police report against the star.
Blaze insists that version of events is false. "I never called the police on Aubrey," she said, using his real name. "I actually called the police because my friend came home and she said that some guys said that they were looking for me. So, I documented that for my protection."
Blaze also suggests the timing of her argument with Drake and the men who were looking for her was just a coincidence.
"This man did not send nobody for me. I just felt that it was weird that it happened at the time me and him got into it," she said.
The dancer said she filed the police report to be cautious: "I did what was right as a woman and just filed a police report for my safety, in case something happened to me.
"I apologise to the whole staff and whoever works with Drake. I apologise from my heart," she added.
Blaze also revealed intimate details about the fling to Media Take Out, claiming the All Me rapper did not wear a condom when he had sex with her.
"I asked him why he messed with me with no condom, what if I get pregnant. He said, 'I'm not worried about that, I just want to give you the best of me. He wanted to feel all of me... He kissed me. He's a loving, sexual person."
Sources close to Drake said all the allegations are untrue.