Student Creates Life-Like Android Robot of Japanese AKB48 Pop Idol Singer Yuki Kashiwagi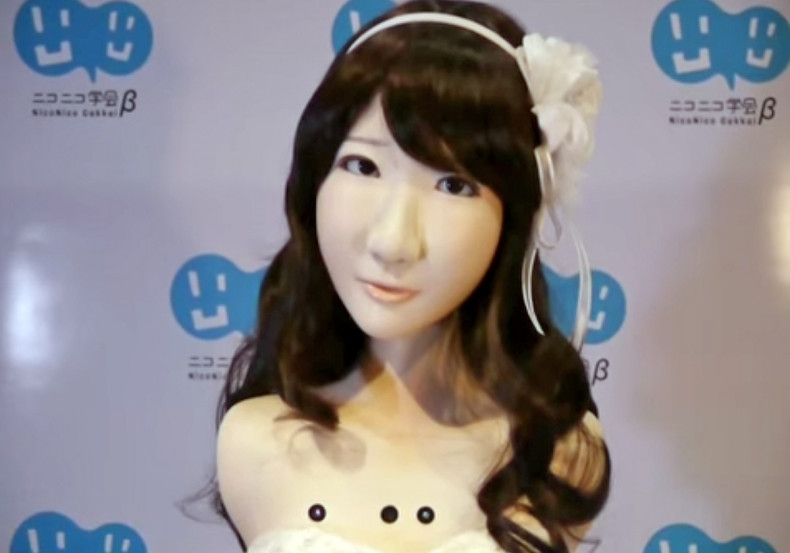 Remember those super-creepy life-like android robots that are now on show at the National Museum of Emerging Science and Innovation (Miraikan) in Tokyo, that look like the genetically-engineered robots from the 1982 Harrison Ford film Blade Runner?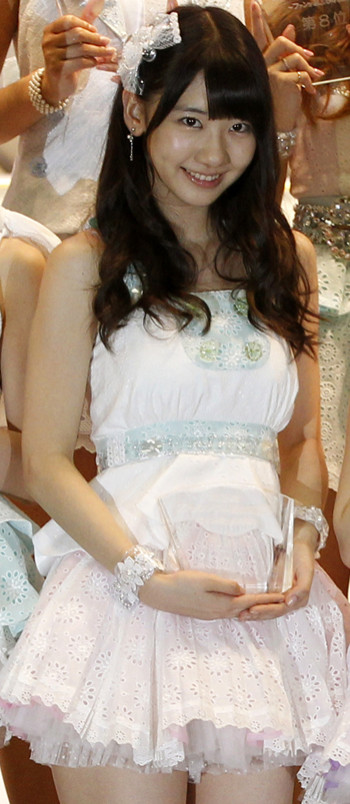 The real Yuki Kashiwagi
Reuters
Well, a Japanese university student has created his own humanoid robot for a graduate project and it's a doppelganger of Yuki Kashiwagi, a singer from the hugely popular Japanese girl group AKB48.
Shown off at the 2014 Nico Nico ChoKaigi Super Conference in Tokyo, the "Yukirin Robot" depicts Kashiwagi in a long white dress, and an Xbox Kinect sensor built into the chest of the robot reacts to humans nearby, so that the robot turns and fixes her gaze on anyone that enters her field of vision.
According to Japanese website IT Media Japan, student Takayuki Todo says that he carved the robot's face out of soft wood by looking at magazine photographs.
He intends to upgrade the robot with better head tracking, eye pupils and more expressive eyelids.
While very creepy, this robot is an impressive achievement for a student working alone.
The adult woman humanoid robot and the newsreader child robot at the Miraikan that amazed the world last month were created by a whole team of engineers, including Japanese robotics expert Hiroshi Ishiguro, a professor at Osaka University's Department of Systems Innovation who has been developing robots for over 20 years.
AKB48 is a hugely successful Japanese girl group that originally consisted of 48 members, but now features a total of 140 girls.
AKB48 is an unusual concept in that the group has its own theatre and performs daily for fans, designed to be "idols you can meet". Unlike other pop stars, because the group is so big, there can be a rotation of different girls for performances, multiple events at the same time and meet and greet events for fans.
AKB48 is now one of the highest-earning musical acts in Japan and is considered to be a modern social phenomenon.