Student Receives US Government Drone in the Post - UPS Says 'Keep it'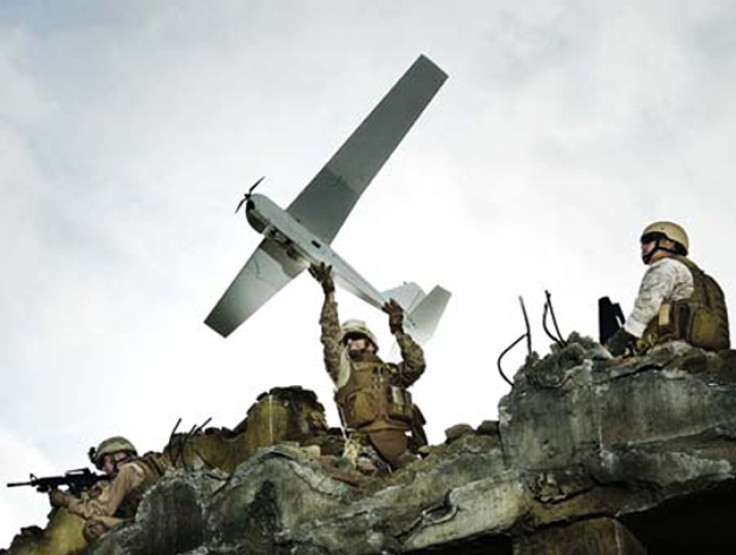 A college student has been mistakenly sent a box of parts for a government drone worth $350,000 (£206,307) addressed to him, but when he informed UPS of its mistake, the delivery company told him that it was "up to him" if he decided to keep the item.
Reddit user Seventy_Seven posted on the popular social bookmarking website that he had been sent a large box containing the wings and control panel for a Puma AE small unmanned aircraft designed for land and sea operations to "spy on nature", according to the National Oceanic and Atmospheric Administration (NOAA).
Also included in the box was a card that read: "USA Federal Property Return to: NOAA Aircraft Operations Center", containing an address and a phone number for the NOAA. The user called UPS but was told that the drone parts now belonged to him (view images of the drone parts here).
Unexpected surprise
"The UPS guy said that this had been in storage, and was something that had been lost in transit, or in some other way went undelivered. He kept saying that it was mine, and something that was intended to be delivered to me, but didn't make it originally," said Seventy_Seven on his Reddit post.
"Nothing on the outside of the crate said it was government property. I had ordered a weightlifting bench (which I received) and this came with it. Both boxes had UPS labels with my name and address. Though an odd box, I genuinely thought it was parts for the bench I ordered, since I wasn't expecting a freaking drone."
Seventy_Seven said that he was updating the page and making calls to find the owner of the drone between classes in college
One of eight parts
"We sent one of our Puma unmanned aircraft systems to Stellwagen Bank Marine Sanctuary in Massachusetts. We sent a set of about eight boxes for this one aircraft system, and one was misdelivered by UPS. We're working with UPS to find it," NOAA spokesperson David Miller told Vice magazine.
"I can tell you that it didn't come from us addressed to him. We're just wanting to get that missing package to the sanctuary to we can start flying the mission."
The NOAA will be arranging with the user to have the drone parts delivered to the correct place.
The Puma AE can fly for 3.5 hours and has a communication range of 15km. It carries both an electro-optical (EO) and infrared (IR) camera, together with an illuminator on a lightweight mechanical gimbaled payload.
© Copyright IBTimes 2023. All rights reserved.