A photo of an orangutan crossing a river in Indonesia's Tanjung Puting National Park has been selected as the grand prize winner of the 2017 National Geographic Nature Photographer of the Year contest.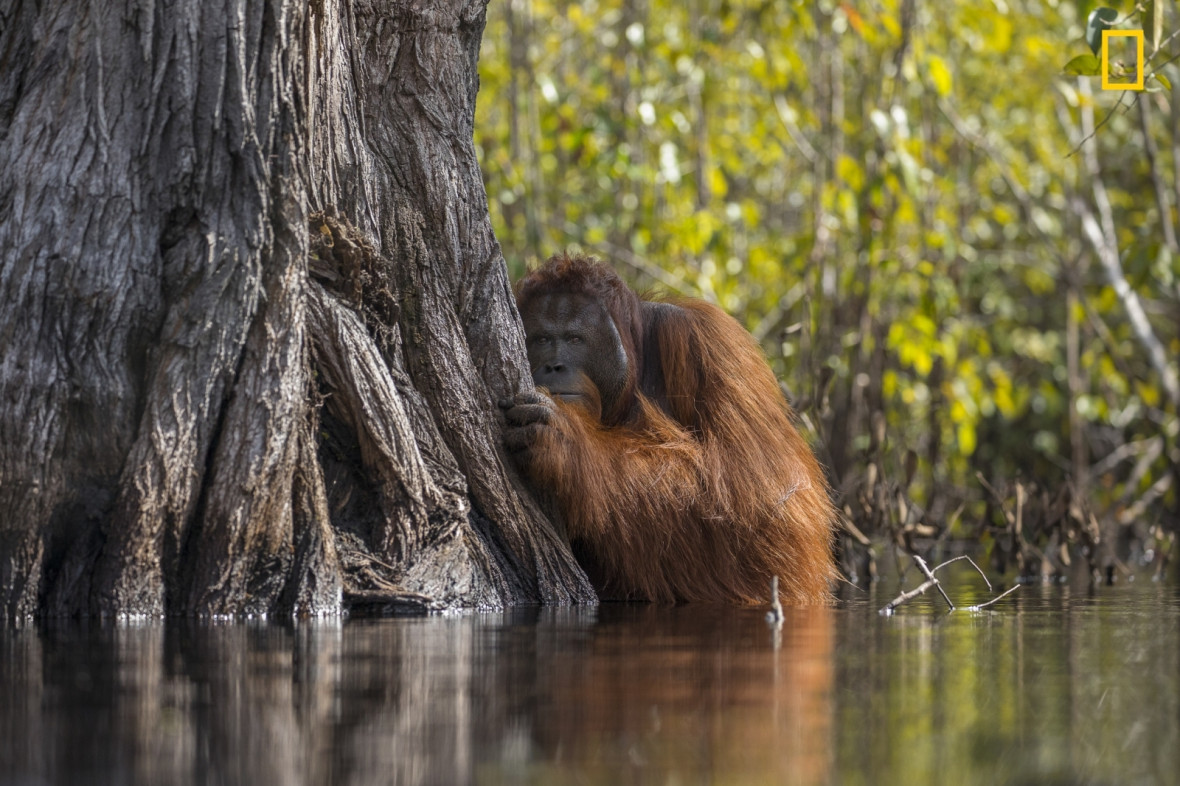 The photo, titled "Face to face in a river in Borneo," was captured by Jayaprakash Joghee Bojan of Singapore, and was chosen by the judges from more than 11,000 entries. He wins $10,000 (£7,500) and will have his winning image published in an upcoming issue of National Geographic magazine and featured on the @NatGeo Instagram account.
Bojan took the winning photo while he was about five feet deep in water after waiting patiently in the Sekoyner River in Tanjung Puting National Park in Borneo, Indonesia. He said: "Honestly, sometimes you just go blind when things like this happen. You're so caught up. You really don't know what's happening. You don't feel the pain, you don't feel the mosquito bites, you don't feel the cold, because your mind is completely lost in what's happening in front of you."
Contestants submitted photographs in four categories – Wildlife, Landscape, Aerials and Underwater – through National Geographic's photography community, Your Shot.
Karim Iliya of Haiku, Hawaii, won first place in the Landscapes category for a photo from Hawaii Volcanoes National Park; Jim Obester of Vancouver, Washington, won first place in the Underwater category for a photo of an anemone; and Todd Kennedy of New South Wales, Australia, won first place in the Aerials category for a photo of a rock pool in Sydney at high tide.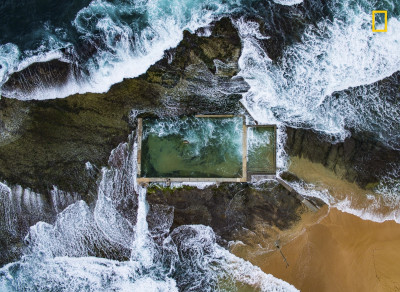 All of the winning photos, along with the honourable mentions, may be viewed at natgeo.com/photocontest.