Sub-Saharan Africa: Snake bite anti-venoms to run out in June 2016
Stockpiles of one of the most effective anti-venoms for sub-Saharan Africa snake bites will run out next year with nothing to replace it for at least two years, Doctors Without Borders (MSF) has warned. The lack of medicine will likely result in thousands more deaths from snake bites every year, it added.
Every year, 100,000 people die from snake bites and a further 400,000 are left permanently disabled or disfigured. The charity said snake bites are one of the world's most neglected public health emergencies, and the number of victims will rise when supplies of the anti-venom Fav-Afrique run out in June 2016.
Produced by French company Sanofi, Fav-Afrique was the only anti-venom that was proven to be safe and effective in treating bites from different types of snake across sub-Saharan Africa. However, it ceased production in 2014 and the last batch will expire next year.
While there are a few alternatives available, their effectiveness and safety has not yet been determined. MSF said there will be no replacement for Fav-Afrique for at least another two years, during which time many more people will suffer needlessly.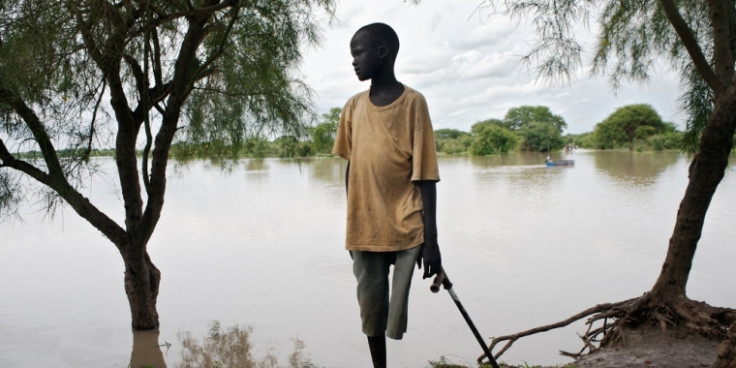 A Sudanese boy who had to have his leg amputated after a snake bite
Cédric Gerbehaye/Agence Vu
Julien Potet, neglected diseases advisor for MSF's Access Campaign, said: "Until a replacement product to Fav-Afrique is available, we hope that Sanofi can start to generate the base material needed to produce Fav-Afrique, and then find suitable opportunities within their production capacity to refine it into anti-venom."
In sub-Saharan Africa, 30,000 people die every year and 8,000 undergo amputations. Many of the victims are children and the vast majority of people affected live in rural areas. As a result of not having any nearby health facilities or money to buy expensive treatment, many turn to traditional healers or do not seek medical treatment at all – suggesting the true number of victims could be much higher. A recent survey of villages in Agok showed there were over 1,500 snake bites per 100,000 people per year – half were envenomed and between 2 and 4% died.
Gabriel Alcoba, MSF snake bite medical advisor, said: "We are now facing a real crisis, so why do governments, pharmaceutical companies and global health bodies slither away when we need them most? Imagine how frightening it must be to be bitten by a snake – to feel the pain and venom spread through your body – knowing it may kill you and there is no treatment available or that you can't afford to pay for it?"
© Copyright IBTimes 2023. All rights reserved.