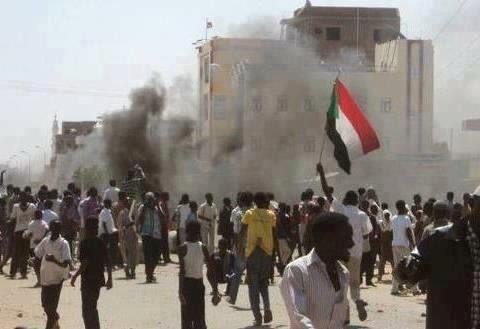 Sudan's President Omar al-Bashir has ridiculed the possibility of an Arab Spring occurring in the country, threatening that his enemies will be broken in "a burning hot summer".
Protestors have taken to the streets in growing numbers over the past month, pushing Sudan to the brink of revolution. Further demonstrations are set to take place in what are now being dubbed 'the Sudan revolts'.
The wave of national protests began on June 16, when students at Khartoum University came out in opposition to high food prices. On Wednesday the university was again the scene of unrest, as students used sticks and stones to express their opposition to a government austerity package which includes sharp tax increases, and the removal of fuel subsidies.
The protestors are demanding the downfall of Bashir's regime, inspired by last year's Arab Spring. However Bashir, who has been in power since 1989, has said that the wave of revolutions which swept the Arab world in 2011 will not be replicated in his country.
Speaking at the inauguration of a factory in central Sudan, Bashir said: "They talk of an Arab Spring. Let me tell them that in Sudan we have a hot summer, a burning hot summer that burns its enemies."
Waving a cane, Bashir warned that Sudan's enemies would also be skewered.
According to Amnesty International, Sudanese authorities have tortured protesters and already arrested 2,000 people in connections with the recent demonstrations. Reports also indicate that at least 100 people have been detained in Karthoum, including several doctors, lawyers and journalists.
Many of the students who took part in Wednesday's anti-austerity protest were hit by tear gas, fired by security forces.
Sudan has long been blighted by soaring food prices and a weakening currency, with inflation reaching 30.4% in June. The International Monetary Fund has called on the Sudanese government to take emergency measures to cope with the "daunting" challenges that the country faces.