Sudan President Omar al-Bashir in Talks with Salva Kiir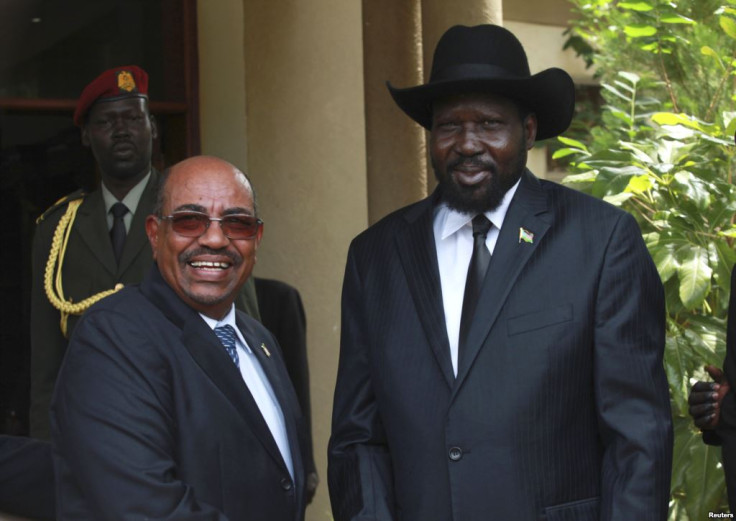 Sudan's president Omar al-Bashir has arrived at Juba for talks with his South Sudanese counterpart, President Salva Kiir.
Direct talks aimed at ending the three-week old conflict in South Sudan started in Addis Ababa, capital of Ethiopia, on Saturday.
The preliminary meeting was conducted by mediators and substantial talks between rebels and government negotiators failed to occur, due to disagreements over the agenda.
The government and the rebels have both agreed on a ceasefire, however neither side has yet agreed on a start date.
The rebels demand the release of several senior politicians, allied to former vice-president Riek Machar.
However, South Sudan information minister Michael Makuei said that the government will not immediately release politicians detained following an alleged coup attempt last month.
While a peaceful resolution has yet to be reached, clashes between factions loyal to president Kiir and former vice-president Machar continue.
Heavy fighting was reported in oil-producing Unity and Upper Nile states in the north, and near the rebel-held city of Bor, capital of Jonglei State.
"Our forces are well-organised. They are not just hit and run. The next target is now Juba but I cannot tell you exactly when they will attack Juba, but they are heading there," Army spokesman Philip Aguer said.
The conflict started last December, after president Kiir accused Machar of attempting to overthrow the regime. Machar denied the allegations and in turn accused the president of planning a violent purge.
Western and regional powers are pressing for a peace deal, fearing that the fighting could turn into civil war.
The US State Department said the talks are "of critical importance to the people of South Sudan" and said the parties must use them to "make rapid, tangible progress on a cessation of hostilities, humanitarian access, and the status of political detainees".
"There can be no military solution to this conflict. Forging a durable and lasting peace depends on resolving the underlying political causes of the conflict."
© Copyright IBTimes 2023. All rights reserved.