Protesters have continued to demonstrate in Sudan, chanting slogans against the regime and defying the crackdown by authorities.
Following Friday prayers, people took to the streets in the Sudanese capital of Khartoum and in Omdurman, the country's second city.
Riot police fired teargas at the hundreds of protesters in Khartoum. Some protesters threw rocks at the security forces. One activist tweeted that a few teenagers were armed with petrol bombs.
Former prime minister Al-Sadiq al-Mahdi, head of the opposition National Umma Party, was escorted to safety by police after clashes broke out at the Imam Abel Rahman mosque in Khartoum, one of the largest mosques in the city.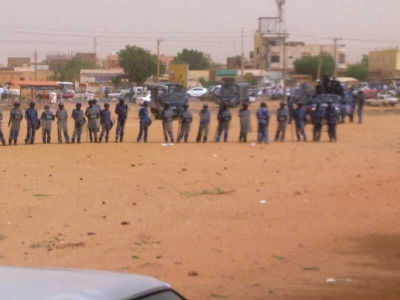 Crackdown on protesters
There have been ongoing protests in Sudan for more than 10 days after the government announced a new package of austerity measures.
Although the protest movement began in the capital, with students taking the lead against the imposition of austerity measures, it soon spread to other factions and cities across the country.
Within days, the demonstrations swelled with professionals, journalists and activists, along with women and girls, who denounced President Omar al-Bashir's regime, with particular emphasis on its abuses and use of excessive force.
The government responded by orchestrating a brutal crackdown.
Human Rights Watch has condemned the crackdown, saying: "Security forces have arrested scores of protesters, opposition members, and journalists, beat people in detention, and used rubber bullets and even live ammunition to break up protests that began on 16 June, 2012."
Police fired tear gas on demonstrators, arresting and beating up hundreds of students, opposition leaders and activists.
Egyptian correspondent Salma El Wardany, who worked for Bloomberg News and was covering the protests in Khartoum, has been deported without explanation.
Activists also accused supporters of Bashir and his ruling National Congress Party (NPC)of committing human rights violations against protesters, along with the security forces.
They said pro-regime thugs, some armed with knives and machetes, helped police disperse protesters.
The first death linked to the protests was reported on 29 June. A man named Amir Bayoumi, from Omdurman, died from the effects of inhaling tear gas, activists said.
Anti-government movement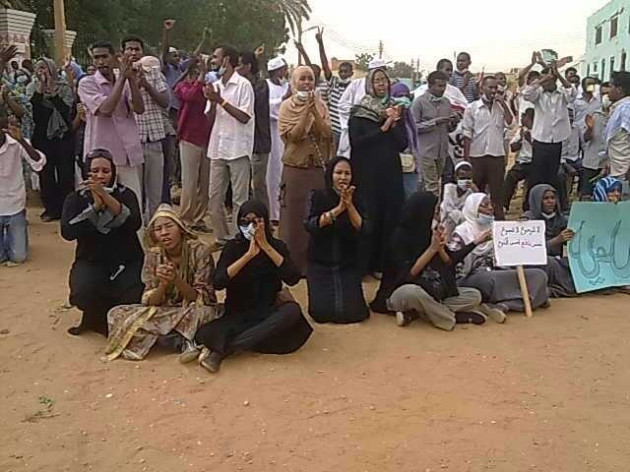 Bashir and the NPC have tried to downplay the protest movement by saying it only represented a few disgruntled citizens.
While the protests began as a result of the government's austerity measures, they have since picked up momentum and turned into a pro-democracy movement because they enabled people to denounce the regime.
The website Girifna has recapitulated the protesters' demands, which include the resignation of the NCP government and the introduction of a transitional government, followed by democratic elections and the release of political prisoners.
The group, which insists on peaceful resistance, also calls on the authorities to stop using religion as a terror tool.