Sudan: Intisar Sharif Abdallah to be Stoned to Death for 'Adultery'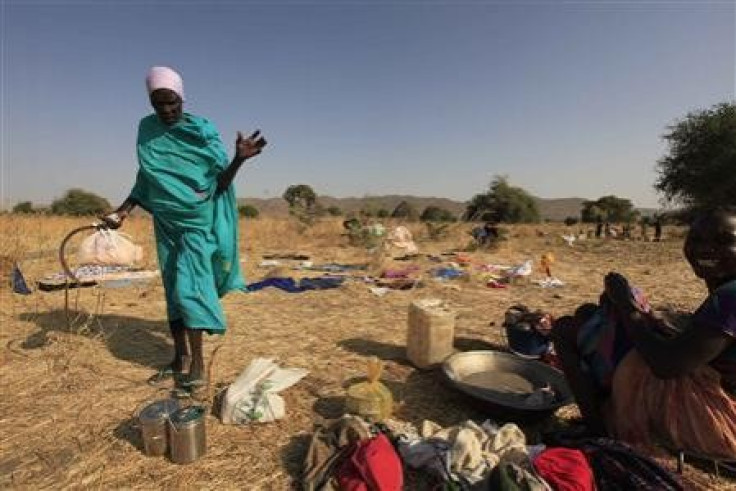 Human rights groups are mobilising against the death sentence by stoning of a woman in Sudan.
Intisar Sharif Abdallah, a mother of three was sentenced on 13 May 2012 to death by stoning for adultery under article 146 of the Sudanese penal code by the Ombada General Criminal Court in Khartoum State, Sudan.
Her age has not yet been determined. While Human Right Watch said Abdallah is believed to be under the age of 18, Amnesty International said she is 20 year old.
Abdallah initially denied that charges against her but the organisation Equality Now, said she "admitted" to adultery after being beaten and tortured by her brother.
She was sentenced to death by stoning "solely based on her coerced admission and was denied access to a lawyer at the hearing," the organisation added.
She was also denied access to a translator during the hearing, which was conducted in Arabic, despite the fact it is not her native language.
The co-accused in the case denied the charges and was not prosecuted.
Abdallah is currently held in Omdurman women's prison with her four month old son. She has appeal the court's decision.
New York-based Human Rights Watch said her case "presents numerous grave violations of domestic and international law".
Sudan is one of only seven countries that have death by stoning as a punishment.
Other countries where stoning is a punishment that is included in the laws include Saudi Arabia, Pakistan, Iran, Yemen, the United Arab Emirates, and some states in Nigeria.
"Sudanese judges have sentenced several women to death by stoning in recent years, but courts have overturned all the sentences on appeal," an HRW statement said.
"The vast majority of adultery cases and stoning sentences have been imposed on women, pointing to the disproportionate and unequal application of this law."
Death by stoning is a penalty that violates international human rights standards, including article 5 of The Charter on Human and People's Rights on the Rights of Women in Africa which prohibits "cruel, inhuman or degrading punishment or treatment."
"Sudan should uphold international and African standards," Daniel Bekele, Africa director at Human Rights Watch, said in the statement. "It should ban death by stoning and other corporal punishment, and revise laws that discriminate against women and girls."
Amnesty International also said "The death sentence was imposed in violation of international law standards, and an execution would violate both international and Sudanese law," London-based Amnesty said.
© Copyright IBTimes 2023. All rights reserved.