Westminster stepped back in time today (Friday) when an angry mob descended on the Houses of Parliament to demand votes for women. The House was turned into a film set as shooting began on Suffragette, which stars Meryl Streep as Emmeline Pankhurst.
She did not appear in the scenes shot outside the Palace of Westminster but Carey Mulligan, Romala Garai and Helena Bonham Carter did.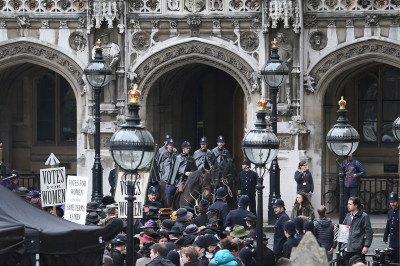 This is the first time a film has been allowed to be shot in the House of Commons; previous films used studio sets or buildings with similar architecture.
Filming around the building led to some anachronistic sights such as a policeman in a high-vis jacket mingling with Edwardian bobbies, and Suffragettes clutching Starbucks cups.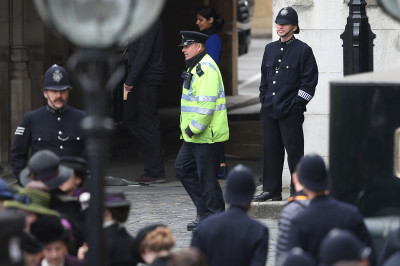 Suffragette, which is directed by Sarah Gavron and scheduled for release in 2015, tells of the struggle of women to get the vote.