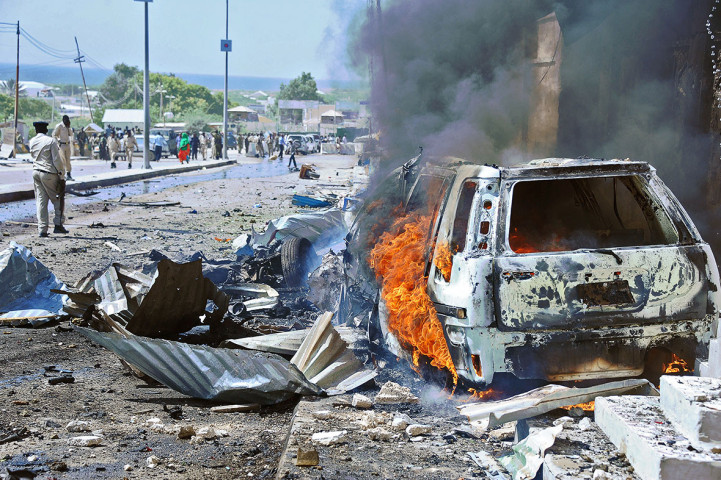 Two loud blasts followed by gunfire have been heard in Somalia's capital Mogadishu. A suicide bomber reportedly rammed an explosives-laden car into the gates of the Criminal Investigation Department (CID) headquarters after which militants stormed the building.
The militant group Al-Shabaab has claimed responsibility for the attack.
Ali Mohammed, a police officer, told Reuters: "We have confirmed seven dead including civilians and two militants." He added that police had killed two gunmen who stormed the building after the two bombs went off.
According to witnesses, heavy gun firing went on for at least half an hour after the first blast.
Witness Mohamed Abdi told DPA news agency: "I saw a vehicle [driving] into the gates of the Criminal Investigation Department at a high speed and then a huge blast went off."
Al-Shabaab military operations spokesperson Abdiasis Abu Musab said: "A fighter rammed a suicide car bomb into CID, then other armed fighters stormed inside. We are now fighting inside the CID building."
The Islamist group wants to overthrow the government and regularly carries out attacks against civilians and security officials.
On 26 July, an attack on African Union troops near Mogadishu's airport killed 13 people. The same militant group claimed the attack.