Dozens tortured, disappeared and killed in counterterrorism operations abuses in Northeastern Kenya
Rights researcher Otsieno Namwaya told IBTimes UK of operation 'worse than Usalama Watch'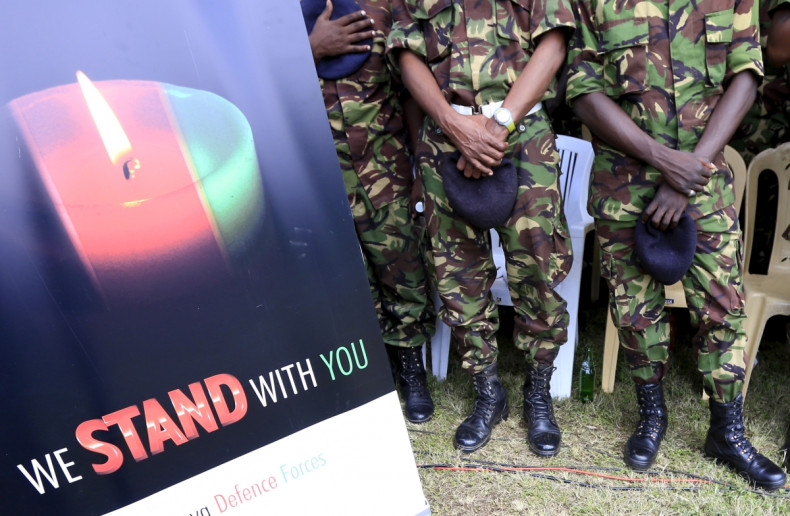 There have been an unprecedented number ethnic Somali Kenyans tortured, disappeared and killed as part of a counterterrorism operation allegedly carried out by Kenya's security forces, which rights groups say is "nothing compared to Usalama Watch".
Carried out in June 2014, the infamous Usalama Watch was a law enforcement operation which lasted a couple of weeks targeting the mostly Somali neighbourhood of Eastleigh in the capital Nairobi. During this time thousands of Kenya's Somali community were subjected to arbitrary arrest, harassment, extortion, ill-treatment, forcible relocation and expulsion.
However, according to Human Rights Watch (HRW), a similar operation is ongoing in the country's Garissa, Wajir and Mandera counties, in the predominantly Somali northeast of Kenya where local residents are targeted for alleged links to or knowledge of al-Shabab, the Somalia-based Islamist armed group.
"After exchanges with villagers who were complaining that their relatives were disappearing – some clearly being arrested by the police or military officers but never returned and families not knowing where they were being held – and claims that those arrested had been found dead – we started investigating," Otsieno Namwaya, a researcher at HRW's Nairobi office who led the eight-month investigation, told IBTimes UK.
Dozens of disappearances and assassinations
Between July 2015 and March 2016, Namwaya documented 34 disappearances of Somalis with Kenyan citizenship and 11 deaths "but that is a very, very conservative figure because we dropped some cases partly because some of the relatives were unwilling to speak because they were scared, or we didn't have enough time to follow up because of the terrain."
The rights group said it received allegations of more than 100 cases of killings and enforced disappearances in the three counties, but it is difficult to establish exact numbers at this time as there has been no extensive investigation by the authorities, in an environment which fails to encourages people to come out and talk about their relatives.
"In many cases, when they did report the disappearance to the police, the OB numbers (Occurrence Book) were not taken or when they did, there was no follow up investigations – either for the deaths or the disappearances."
In some cases, where the victims were killed and bodies were identified, the families were on their own. "They would use their own means to try and identify the bodies to see if it was their relative. There was no support from the authorities," Namwaya explained.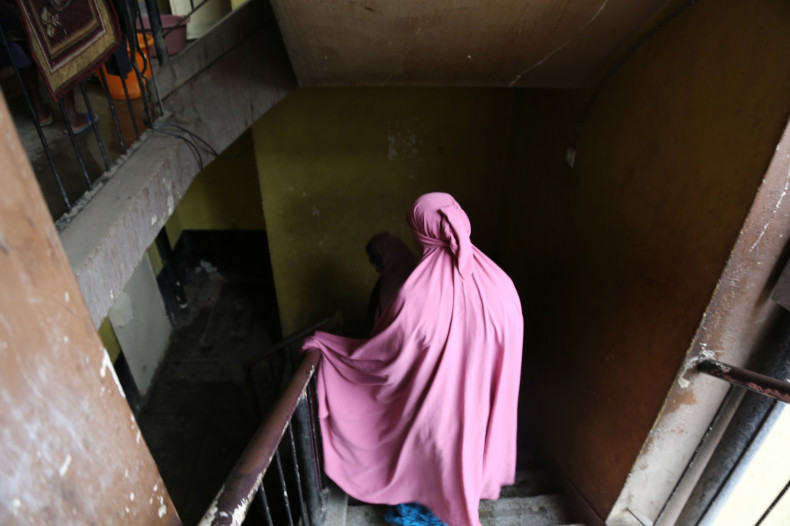 Victims faced electric shocks and suspect injections
Victims who survived the ordeal spoke of having been tortured in the hands of mainly the military officers in military camps and bases in Mandera, Wajir and Garissa.
According to their statements, they were blindfolded as soon as they were arrested, transported without being told where they were being taken or not allowed to be accessed by their family or lawyers – in a blatant violation of human rights conventions. In other cases, victims spoke of arbitrary detention lasting up to two or three months, during which they were still held, being forced to eat blindfolded.
Secondly, they claimed to have been subjected to beatings and ill-treatment, both during the arrest and in detention. Detainees said they were threatened with death during the torture process, saying they had been questioned about the location of guns, whether they knew the whereabouts of al-Shabaab, or if they had a role in the activities of al-Shabaab in their area.
"One form of torture that came up is that people were treated to electric shocks: they would be placed in cold water or hot water or they would be forced to sit on a coil and then the electricity was turned on," Namwaya said. "This would happen over and over. In one instance we found that someone had been injected with a substance - but he didn't know which one."
Very few of the detainees were actually taken back where they were arrested. At times dumped at police stations In one case, a man who had been arrested in Wajir was let go in Garissa and struggled to go back home as he didn't have a passport or money to travel. In some cases, the victims were taken closer to the villages where they'd been arrested but were still left to try and make their way back.
The researcher said he could not compare the operation to Usalama Watch, as "the level of torture was not comparable to anything HRW has heard of in Kenya".
"What we are taking about here is much worse that Usalama Watch operation because, even though we only investigated 34 victims of enforced disappearance in the report, the truth is that we don't know the exact number of people who have been disappeared, who have died in this operation," he said.
"No one here reports to police because they fear for their lives... There are people who have been missing for more than nine months. Some are taken for a few weeks or days for questioning and then returned, so it is a situation that disturbs every Wajir resident. People fear and keep asking themselves who the next victim will be," a resident from Wajir told HRW in October 2015.
Suspected mass graves not investigated by authorities
But, as families are still hoping to find their loved ones, allegations of new, mass graves in Garissa, Wajir and Mandera have emerged. While some have suggested that the graves could contain the remains of the disappeared, Namwaya said the Kenyan government and security officials failed to conduct meaningful investigations.
Community elders and human rights activists in Garissa county reported six bodies found in a suspected mass grave in Modica forest, and two other mass graves in Lanbib, Wajir county, one with 11 bodies and another with seven bodies.
"By the time we went (to Lanbib) in October, nothing had happened to that site: there were still bones all over that site and I was shocked police could just ignore such a place without having sealed it off, exhuming the bodies, doing the medical examinations to help the families identify their relatives, and leaving that allegation go like that without investigating it," Namwaya explained.
"What we are taking about here is much worse that Usalama Watch operation because, even though we only investigated 34 victims of enforced disappearance in the report, the truth is that we don't know the exact number of people who have been disappeared, who have died in this operation."

While Kenya's government and security officials have repeatedly denied responsibility for the deaths, HRW is urging the local authorities and the international community to help in the process of justice for the victims of disappearances and killings in Kenya.
First, for the truth to come out, victims and their relatives need to be able to speak without facing being disappeared themselves.
Secondly, Namwaya said, it is the responsibility of the Kenyan authorities and the police in particular to investigate these cases, "it is not for the NGOs to go down there to do the job – it's important we all ask the authorities to begin genuine investigations, not to whitewash these cases".
He added: "So far we have not seen any genuine attempt to do so (...) and the cases are still going on, at an alarming rate and it is important that they are stopped, investigated and people are held to account."
Finally, investigation should not be the end of the line – they have to be followed by a very clear and thorough process of ensuring an accountability for the perpetrators, whether they are ordinary citizens or members of the armed forces.
At time of writing, HRW had not received a response from any of the cabinet secretaries – the secretary for Interior and National Coordination who oversees police, for Defense, and Environment, Natural Resources and Regional Development Authorities.