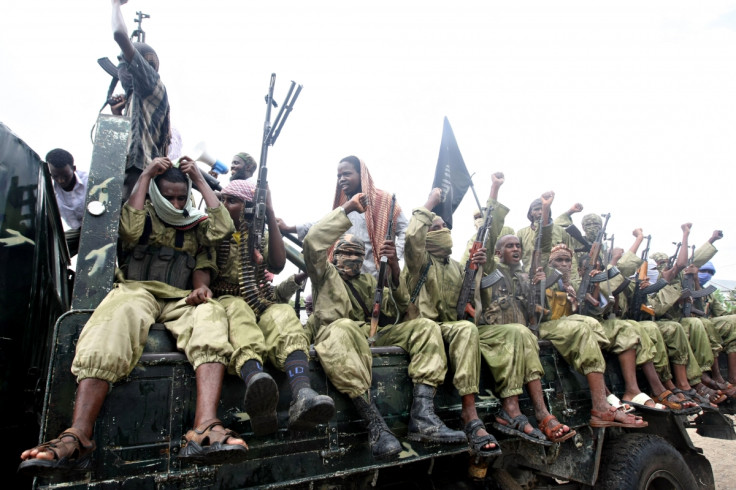 A former Somalian MP has become the second-oldest suicide bomber used by Al-Shabaab terrorists in one of their attacks. Salah Noh Mohamed, known as Salah Badbado, was one of the two attackers who killed at least 13 people when they detonated car bombs targeting the African Union's Peace Keeping mission near the Mogadishu Airport on 26 July.
There are contrasting reports on Badbado's age. AFP reported the former MP was 53, while a Somalian freelance journalist – who tweets under the name Live From Mogadishu – claimed Babdado was 57.
"He [Badbado] said he [was] 57 in an interview with Shabab's Radio Andalus," the journalist, who covers Shabaab activities in Somalia, told IBTimes UK.
"The oldest bomber used by Shabaab was a 60-yr-old Somali-Norwegian man, identified as Abdullahi Abdulle. He attacked the Amison base in Bulaburde town in Somalia's Hiiraan region on 18 Mar 2014."
Balbado served as a parliamentarian from 2004 to 2010, when he held a press conference announcing he would abandon his political career to join the terrorist group, whose splinters are affiliated with both Al-Qaeda and the Islamic State (Isis/Daesh).
The former MP motivated his decision to join Shabaab by claiming that the legislators had failed to implement Sharia law.
Shabaab confirmed Badbado was one of the suicide bombers targeting the airport after claiming responsibility for the deadly blasts.
"Salah Nuh Ismail known as Salah Badbado was among the braves who have carried out the attack on Halane military base," the group said in statement released on the Telegram app and their Andalus radio station, according to AFP.
"He was a former lawmaker but he has repented from the apostasy in the year 2010 when he publicly announced defecting from the apostates," the statement continued.
The group also released an audio message purportedly recorded a few hours before Badbado carried out the attack, in which he is heard announcing the suicide blasts were about to happen.
"This suicide task we are going to is for the sake of Allah and it is a religious duty. We have chosen to please Allah and to harm the infidels more than they have harmed the Muslim nation," Badbado is believed to have said in the audio message.