At least 27 civilians have been killed in a suicide bomb blast in the Afghan capital of Kabul after the attacker targeted a Shia mosque in the west of the city.
Kabul's police department said 35 individuals were also injured in the blast at the Baqir-ul Ulom Mosque. The Interior Ministry confirmed the deaths had been the result of a suicide attack saying the attacker was on foot and detonated his suicide vest among the crowds inside the mosque, according to the Associated Press.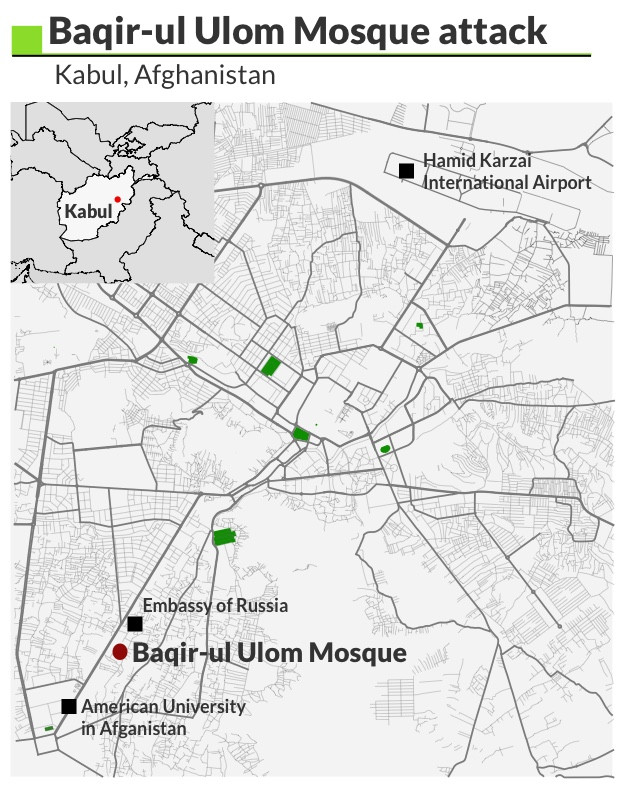 While no group has claimed responsibility for the blast, the Afghan Taliban has carried out a wave of attacks in Kabul and other cities in recent months, targeting diplomatic buildings as well as government headquarters.
The US Embassy in Afghanistan has closed following two deadly suicide attacks in the country targeting an American military base and a German consulate.
A statement released from the embassy in Kabul said it will be "closed for routine services" on Sunday (13 November) as a "temporary precautionary measure".
The unusual decision comes after four Americans – two soldiers and two contractors – were killed and 16 were injured in a blast at Bagram Airfield on just one day earlier.
As the outgoing Obama administration in Washington looks to handover to President-elect Donald Trump, it is unclear how the US' approach to Afghanistan will change. Policy changes in the country, which has seen a continuous US presence since the 2001 invasion, have been overshadowed by the spread of Islamic State in Iraq and Syria.
Barack Obama initially promised to have all US forces out of the country by the end of his first presidential term, but was forced to abandon that goal as Afghan forces struggled with the Taliban.
Under current plans, 8,400 US troops will remain as part of the Nato-led Resolute Support operation.