An explosion rocked the Nato (North Atlantic Treaty Organization) air base at Bagram in Afghanistan and caused at least four deaths on Saturday, 12 November. The air base, which houses a large number of American troops, is located north of the Afghan capital Kabul.
The latest blast came a day after four people were killed in a suicide bomb attack on the German consulate in Afghanistan. The militant group the Taliban claimed the responsibility for the attack in the northern city of Mazar-i-Sharif that left more than 100 people injured.
The terrorist organisation has also claimed responsibility for the Saturday attack on the air base, media reports said.
Zabihullah Mujahid, the Taliban spokesman, tweeted that they carried out the attack, Reuters reported.
"We can confirm there was an explosion at Bagram Airfield this morning just after 5:30am. There have been casualties. Our Force Protection and medical teams are responding to the situation. As we get more information, we will release it," the Nato-led Resolute Support mission said in a statement on Saturday morning.
Later, the mission said that at least four people have died and 14 were injured in the incident. The Nato air base is the largest US military establishment in the country.
Conveying condolences for the lost lives, Gen. John W. Nicholson, commander of Resolute Support, said: "To those who target coalition forces, ANDSF, and Afghan civilians, Resolute Support and USFOR-A will continue to pursue our Train, Advise and Assist mission to help our partners create a better Afghanistan."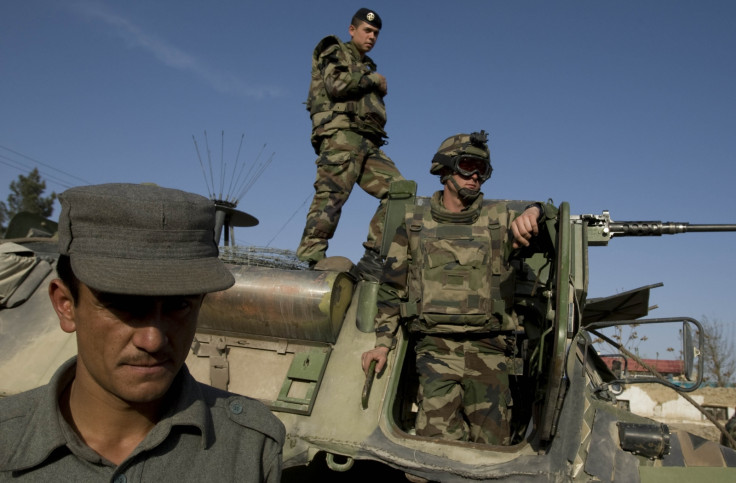 "Response teams at Bagram continue to treat the wounded and investigate the incident," the statement added.
A senior US military official told NBC News that the suicide attack was carried out by a man wearing an explosive-laden vest. The official added that the death toll was in single digits, but many were injured due to the sudden detonation.
The suicide bomber was apparently "looking for an opportunity to do the most damage" through this detonation and hence chose the early morning, the official told the news broadcaster. He, however, could not confirm how the attacker entered the high-security air base wearing a suicide vest.
The air field was reportedly put on lockdown following the incident and searches were being carried out in all the buildings.