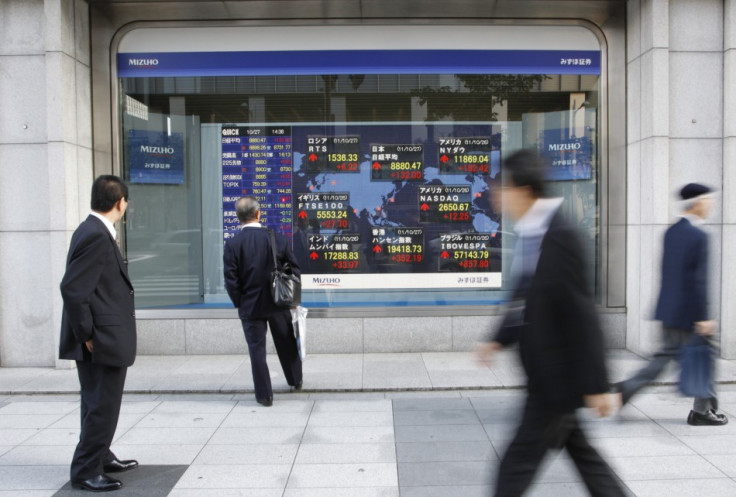 The EU Summit announced an historic deal in the early hours of this morning which saved the Eurozone from collapse in the midst the Greece debt crisis.
London's FTSE 100 Index responded positively to the news, surging 2.3 per cent in early trading to 5,680.
Europe's leaders successfully negotiated on the three-pronged plan which, for the time being, will appease the financial markets.
"We have reached an agreement which I believe lets us give a credible and ambitious and overall response to the Greek crisis," Sarkozy said early on Thursday morning. "Because of the complexity of the issues at stake it took us a full night. But the results will be a source of huge relief worldwide."
The key decisions:
Greece's debt will be cut with banks taking a 50 per cent loss on Greek debt
Increase the mandatory capital buffer for European banks, to safeguard themselves against high risk investments
Increase the European Financial Stability Facility (EFSF), dubbed as the "firewall" designed to protect other EU states from contagion, to €1 trillion.
Need for detail
In a warning from the Chancellor of the Exchequer, George Osborne, said that "We now need the detail" [of how the numbers are put together]. He said: "Very good progress has been made, but we mustn't lose momentum on what has been achieved similar to the July package where it took months to put everything into action."
It is still yet unclear as to where the financing for the firewall fund will come from and if China will play a big part in investing into Europe.
Prior to the summit, there were doubts that any kind of agreement could be made on such short notice, with the markets braced on what might have been their most turbulent day since the 2008 banking crisis.