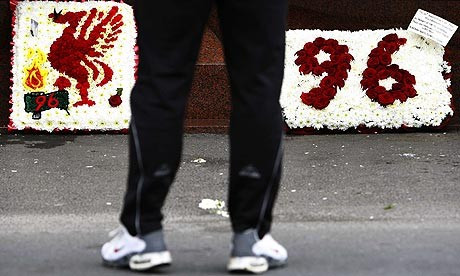 The Sun offered to build a sports centre in Liverpool if the families of those killed in the 1989 Hillsborough disaster publicly accepted an apology from the newspaper over its notorious coverage of the disaster.
Margaret Aspinall, chairwoman of the Hillsborough Family Support Group, told the Leveson Inquiry that an executive from News International had approached the victim's families "about five or six years ago" and made the offer.
Aspinall said in a published letter that the victims' families were appalled at the offer, "which many saw as a bribe, and voted against it".
"It left a very sour taste in all our mouths," she said.
The Sun ran the infamous "The Truth" front page story on the disaster in which left 96 people Liverpool fans died, claiming falsely that Liverpool fans urinated and robbed the dead as they lay on the ground and stopped police officers trying to rescue fans caught in the crush.
Liverpudlians have boycotted the paper en masse in protest at the deception ever since.
The Sun printed an apology in 2004 after admitting it had made a severe error in its coverage.
Aspinall, who lost her James in the tragedy, said: "The offer put to us at the meeting came with conditions: if we allowed the Sun to publish that we, the HFSG, accepted the Sun's apology then they, in return, would help us in any way they could get to the truth about Hillsborough. They also said they would help us to perhaps build a sports centre for children."
News International declined to comment on her allegations but said: "News International is working closely with the Hillsborough Independent Panel as part of our sincere attempts to explain and apologise for the mistakes that were made 23 years ago."
The families of those who died during the disaster have been told they will see the police and government files on the tragedy on 12 September.