Sunderland are not currently planning any disciplinary action against David Moyes after his controversial "slap" comments aimed at BBC Radio Five Live and BBC Newcastle reporter Vicki Sparks following an interview conduced in the aftermath of a goalless draw with Burnley on 18 March, IBTimes UK understands.
Having initially responded unequivocally when quizzed as to whether he felt any additional pressure as the result of a rare appearance from owner Ellis Short at the Stadium of Light during a turgid stalemate that saw rock-bottom Sunderland's rapidly dwindling hopes of Premier League survival sustain yet another blow, Moyes appeared to take issue with the question after the television cameras stopped rolling.
"You're just getting a wee bit naughty at the end there so just watch yourself," he said in camera phone footage obtained by the Daily Star.
Both he and Sparks were heard laughing, before Moyes, still smiling, added: "You still might get a slap even though you're a woman. Careful the next time you come in."
Moyes is said to have reached out to Sparks - who did not submit a complaint - a day after the interview and issued a full apology that was accepted by both the freelance reporter and the BBC.
A spokesperson for Sunderland said: "David and the reporter spoke to one another subsequently and the matter was resolved amicably."
Speaking about the incident, a BBC spokesperson added: "Mr Moyes has apologised to our reporter and she has accepted his apology."
Such an episode has inevitably seen Moyes subjected to severe criticism, with many urging the Football Association (FA) to take swift action.
"This is disgraceful. David Moyes cannot get away with these sexist threats - the FA must take action immediately," said Rosena Allin-Khan, shadow sports minister and Labour MP for Tooting. That stance was supported by Stella Creasy and Tracy Brabin.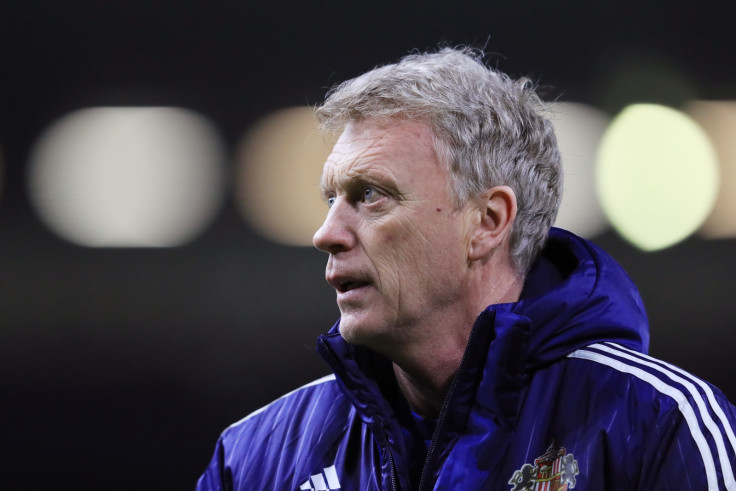 Speaking to The Chronicle, Claire Phillipson, director of domestic abuse charity Wearside Women in Need, described Moyes' language as "unacceptable" and labelled his behaviour "intimidating", regardless of whether or not it was intended as a joke.
Addressing the media prior to tomorrow night's trip to resurgent Leicester City, a regretful Moyes insisted that the comments were not a reflection of his character.
"It was in the heat of the moment, I deeply regret the comments I made," he said, as per Sky Sports. "It's certainly not the person I am and I accept it was a mistake. I've spoken to the BBC reporter who accepted my apology and hopefully we can now move on.
"The club have known about it for two weeks, I told Ellis about it two weeks ago. Sometimes these things happen in the heat of the moment. Yes [I'm disappointed]. We're in an industry where you don't always answer things the way you want to. If you look at my character and personality it couldn't be further from the truth. It can happen to managers young and old. It can be difficult being put in front of the cameras so soon after the games."
Following a 1-0 defeat at Watford on Saturday and Swansea's subsequent draw with Middlesbrough, the Black Cats, winners of just one of their last 12 top-flight matches, sit eight points adrift of safety with only nine games remaining in 2016-17. The club, who do boast a game in hand over relegation rivals Swansea and Hull City, have not registered a league goal since early February.
The FA have yet to respond to IBTimes UK's request for comment, although the BBC report that the governing body plan to write to Moyes to ask for his observations regarding the incident.