Social media is ablaze following an interview with former porn star Sunny Leone on CNN-IBN. But the outrage is directed not at the woman who has worked in the adult industry, but the male interviewer who seemed hell-bent on shaming his subject.
Bhupendra Chaubey's interview features tactless questions such as: "I am thinking am I being morally corrupted if I am interviewing you?", ""Do you not sometimes get affected by the fact that your past ... will continue to haunt you?" and a suggested correlation between Leone's transition into mainstream film with rising figures of porn consumers in India.
"In the last four years, according to statistics which have been put up by PornHub, since you have come into the national mainstream cinema, the number of people watching porn in India has also, in a proportionate manner, increased substantially to a degree that we are the largest consumer of porn. Is there any correlation?" He asked the Canadian actress.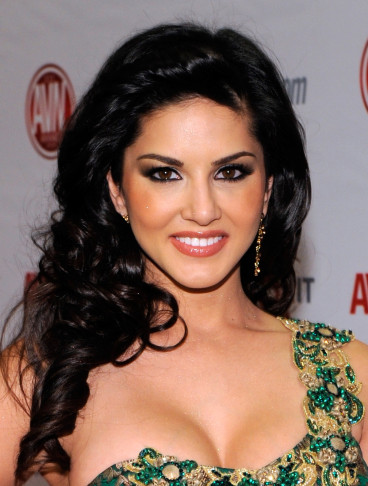 Leone has received online admiration for the way she deftly addressed her interviewer's questions.
That pornography is an inappropriate and shameful career choice for a women might be a pervasive view, but to think that women do not aspire to work and enjoy working in the porn industry is naive.
A much maligned branch of cinematic art, erotic films hold incredible potential for female performers, directors and editors to assert their take on sexual expression. As the availability of pornography increases, so do the opportunities for bold statements to be made within the medium.
Despite the many risks and recriminations from society, it can be an extremely satisfying occupation.
Erika Lust is a Swedish-born director who works in Barcelona. She and her partner produce erotic films under the name Lust Films. Her current project, XConfessions, showed at the Raindance Film Festival in London and at the Chicago International Film Festival. XConfessions takes inspiration from the suggestions of the public and turns them into short erotic films.
Lust feels very passionately about addressing the gender imbalance in pornography and employs a nearly all female crew to work on set. By putting women in decision-making roles, the content of the films themselves changes.
"In my experience porn is full of powerful women who know exactly what they want to do and they love sex," Erika Lust
"The male character is the main character and most of the stories in porn are about the man and his pleasure. Ok, the woman is the one being adored and she is being shown, but it is not about women. I want to make films which are about women's ideas, their mission is not to make the man come," she elaborates.
"In my experience porn is full of powerful women who know exactly what they want to do and they love sex. As a producer and director you have a responsibility and by talking to the performers you can see if this is what they want to do."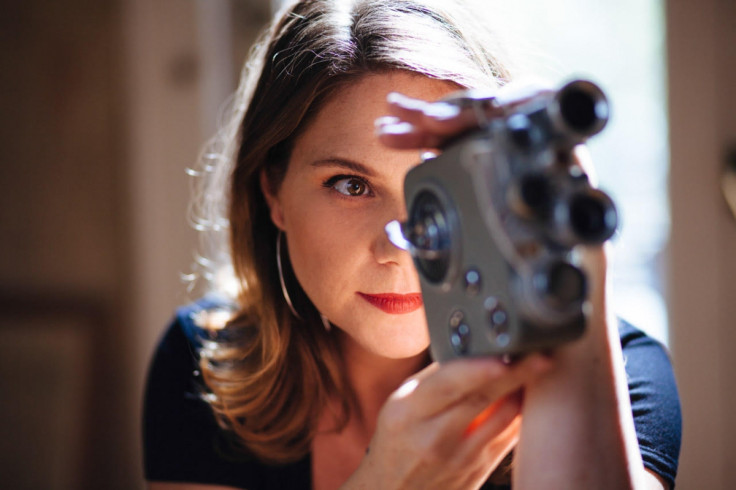 Lust uses her work to challenge that status quo in pornography, from how she employs performers to what she wants to say with her work.
"What we have to understand is that porn is a discourse about sexuality. We see how people are having sexual relationships onscreen and how they interact with each other. Much of the porn out there is chauvinistic, sexist, aggressive, violent, homophobic, bad, cheap, ugly, boring, all these negative words."
Erika has come under scrutiny for her pro-female stance on pornography, but offers advice for women aspiring to work in porn: "You have to be very strong in your own beliefs and you can't care much about what other people think of you – but that is a lesson for women in general!"
Ultimately her beliefs are underpinned by the ability to combine two concepts she feels passionately about.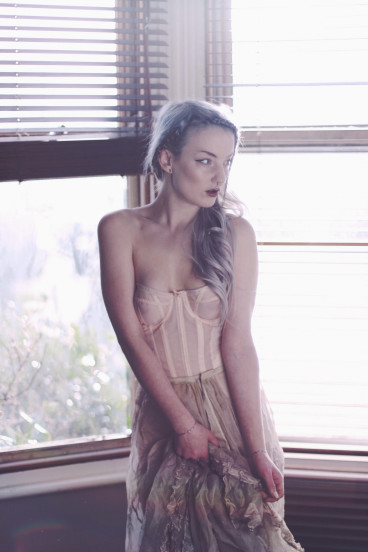 "I love films and sex, so to put the two together is the perfect combination. I love making erotic films that strive to change the perspective of porn."
The potential for radical change is not only in the hands of the film-makers, but with the performers we see on screen. The image of the passive, vacant women as a conduit for male pleasure is not the only role for female performers.
Vex Ashley is an art school graduate who has made a career performing on webcam and in movies with film company A Four Chambered Heart. She was searching for a different way to earn a living rather than conventional employment.
"I was already soft core nude modelling and wanted a way to combine my interest in aesthetic and artistic concepts with sex."
New to film-making, Vex developed her artistic skills through making pornography. As well as performing in films she directs and edits work with the production company.
"I fell in love with film and the potential of moving image to show sex in a creative way."
The independence Ashley experiences is a huge plus in her career, she is her own boss in a medium which has huge potential for creative exploration.
"Solidarity is vital when you live with the stigma and prejudice of sex work – it's a family," Vex Ashley
"Existing in an industry that's relatively ignored or rejected by mainstream culture occasionally has the silver lining that you don't have to work in anyone's blueprint," Ashley explains.
"Also, having sex with hot people doesn't hurt," she adds.
Ashley identifies being part of a community as her favourite thing about her job. "Solidarity is vital when you live with the stigma and prejudice of sex work – it's a family," she says.
"The feeling of community is strong within feminist porn circles, you see the same performers featured by different production companies."
Ashley even tweeted from Erika Lust's screening of XConfessions in support of her colleagues:
"I've learned more about class, race, feminism and privilege from my peers than I ever did in conventional education. I feel like I'm learning all the time."
Like Lust, Ashley sees her role as a woman in pornography as a challenge to the current state of the industry.
"I think being a non-male public figure in any industry is important. We need more diverse voices in the media, the sex industry included, otherwise the loudest voice can become accepted as the default – that voice would generally be male."
The porn industry is like any other workplace where the established male standard can deter women from breaking into the field. Coupled with a widely held belief that pornography is immoral and degrading towards women, there are significant obstacles for female film-makers and actors.
We still have a long way to go before the majority of women can feel empowered to watch, discuss with their partners, or even make porn. But if you think porn is something to be shamed for, perhaps try listening to the voices of women in porn who refuse to feel ashamed.