PornHub reveals 'British chav' and 'celebrity sex tape' top gaining searches for UK in 2015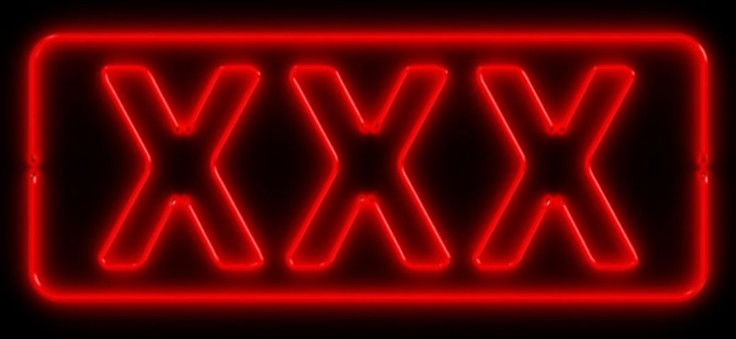 Porn website PornHub has revealed "celebrity sex tape", "British chav" and "cartoon" were the top gaining searches for UK porn viewers in 2015. Almost 88 billion videos were watched on the XXX-rated website last year – that averages out at 12 videos for every person on the planet, with UK watchers the second most prevalent to the US.
The new data revealed the US-based website received 21.2 billion visits in 2015 with the top search terms in the UK being "lesbian", "squirt" and "step mom". But porn analysts at the website first noticed the term "chav" after 2014's Scottish referendum.
In a statement on their website, they said: "We were first introduced to the term 'chav' when we were comparing Scotland and England's Pornhub-related preferences in light of the recent referendum. For our purposes today, this pejorative anti-social British youth epithet is 17,749% more likely to be searched for in the Isles than in the US of A, as are territorially-relevant 'uk,' 'scottish' and 'british' which are 2,267%, 2,017% and 1,812% more searched in the UK respectively."
In fact, the term "British chav" climbed an impressive 23 spots to number nine as the most searched-for term and was also the top relative search (the top search term when compared to the rest of the world). The award for the most gaining search was "celebrity sex tape", which saw an increase of 312%, while in second place was "cartoon" with a 104% rise.
Third on the list was "Indian", which showed up in third place on the UK's top relative searches, which porn boffins say is because of the sizeable Indian population here. "Recent research from Royal Holloway University has shown that we are attracted to and trust, people who look like us. So it stands to reason that countries with specific populations ('black', 'Indian', 'Asian') will search for those words," said Dr Laurie Betito, a psychologist, sex therapist and author of The Sex Bible For People Over 50.
Pornhub staff said they also discovered the meaning of the term "dogging" while researching the British results. The term is 1,873% more searched in the UK than the US. Other standouts include "latex", which is 336% more popular in the UK as a search term, and "ginger" at 164%.
The US was the most porn-hungry nation, according to the statistics, while India, Canada and Germany made up the top five. The average time spent on the website shot up by four seconds to nine minutes 20 seconds, with the average time spent on it by a UK user coming in at nine minutes 18 seconds – seventh overall.
© Copyright IBTimes 2023. All rights reserved.