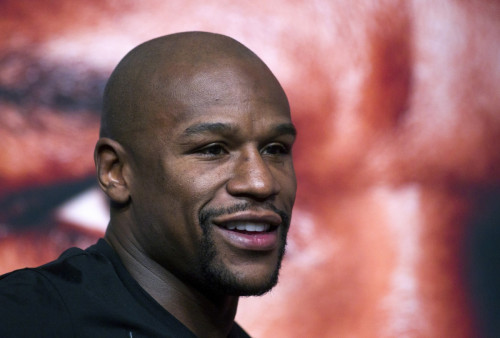 We have no idea what it is like to be the pound-for-pound undefeated king of professional boxing, but we imagine they're not very fond of losing.
Rumours surfaced last week that the many-times world champion Floyd Mayweather Jr had bet $10.4 million (£6.4m) on the Denver Broncos to win Sunday's Super Bowl XLVIII.
They in fact lost 43-8 in one of the most devastating Super Bowl demolitions ever.
The Denver Post reported that multiple Las Vegas bookies had confirmed that he had made the bet but Fight Hype say they spoke to the boxer's masseuse, who denied the rumours.
Mayweather refused to comment on the speculation prior to or during the game, only waiting until after the final whistle to quash the rumours.
Taking to Instagram, he said: "For the record, I did not bet $10 million on the Broncos. As a matter of fact, I didn't bet all.
"I can't control what rumours that are put out there. Good or bad publicity keeps me relevant. The only thing I would bet $10 million on is MYSELF."
Seems strange to wait until after the game to deny the rumours, almost as if he was sat - slip in hand – praying for a Broncos miracle.
Mayweather, whose net worth is estimated to be about $170m, is a very image-conscious athlete and it's unlikely he would ever openly admit losing such a huge amount of money – even if it is a drop in the ocean to him.