In this week's Music Minute, we take a look at Coldplay's stunning half-time show at the Super Bowl 50, which took place on Sunday (7 February) and featured special-guest appearances from Beyonce and Bruno Mars.
It was a jam-packed half-time show with British faves Coldplay headlining the prestigious event and bringing along a couple of special guests. Chris Martin and the band were joined by none other than Beyonce and Bruno Mars, who came face-to-face for an epic dance-off before all three acts united for rendition of the Bruno/Mark Ronsom hit Uptown Funk.
Unfortunately for Beyonce, it all came close to crashing down, quite literally, when the singer momentarily lost her footing during a dance routine. Of course, she made an incredible recovery like only a true diva can.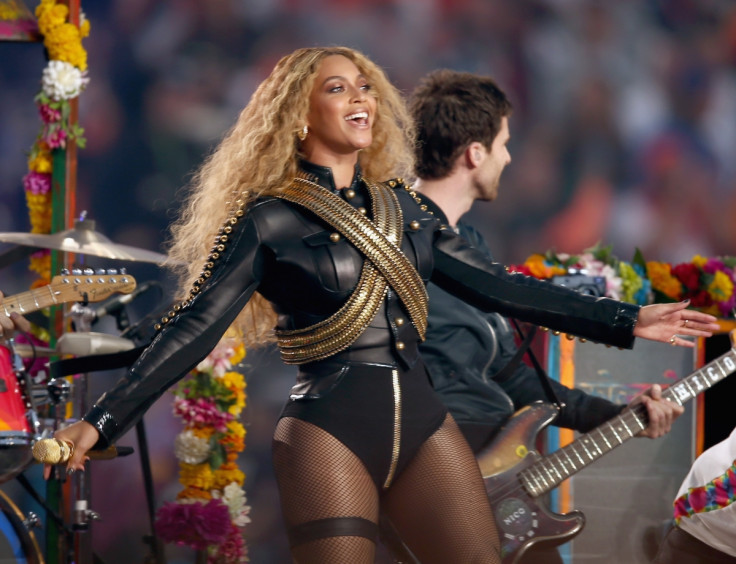 When they didn't hand over the stage to their special guests, Coldplay ran through a brief medley of their biggest hits including Yellow, Viva La Vida and Paradise before reuniting with Beyonce, Bruno, their backing dancers and band to sing Fix You in unison.
Single of the week
Now, given that she performed the track at the Super Bowl, it would be wrong not to give Beyonce our song of the week. Hours before the halftime show, Queen Bey debuted her new single Formation, which has a political undercurrent, addressing the Black Lives Matter movement and racial tension, with a nod to the Black Panther movement of the late 1960s.