Mobile gaming developer Supercell has received investment of $1.5 billion (£940 million) from Japanese telecommunications firm SoftBank and video game company GungHo.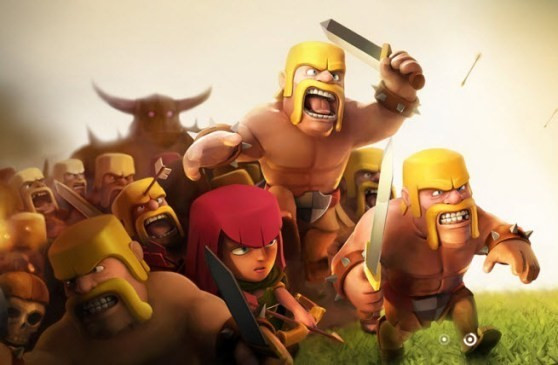 The figure is more than five times the total investment ($272m) the Finland-based mobile gaming company has received to date, giving the three-year-old company the financial boost it needs to fulfil CEO Ilkka Paananen's ambitions of creating the next Nintendo.
Writing on the company's blog, Paananen said the partnership, which sees SoftBank and GungHo take over 51% of the company, will "accelerate Supercell towards our goal of being the first truly global games company, and gives us enough time to get there."
A new era
Paananen continued: "The combination of tablets, mobile and the free-to-play business model has created a new market for games, one that will be accessible to billions of consumers, more people than ever before in the history of games. This truly is a new era of gaming and has opened up exciting opportunities for new kinds of companies."
Supercell has previously received funding from Accel Partners, London Venture Partners and Atomico, but the game developer's previous highest round of investment was $130m in April this year.
At the same time, Forbes suggested Supercell was the fastest growing company of all time, with daily revenue at $2.4m as of April, with the possibility of $1bn in revenue for the whole of 2013.
300-year plan
The $1.5bn investment - with 80% coming from SoftBank and 20% from GungHo - will be used to focus on Supercell's long term goals, a mindset echoed by SoftBank founder Masayoshi Son, who told Paananen he has a 300-year vision for the future.
"I thought he was joking," Paananen said. "Until he ran me through what it actually looks like and it is indeed very real and extremely inspirational. When you meet someone like Masa you realise what it takes to build a global business that will last forever."
The company wants to become a global video game company that will be talked about for decades to come. Paananen said: "We want to build a company that people all over the globe will look back in 30 years and talk about all the great games that we developed and the impact they had on people's lives. The same way I personally feel about Nintendo".
Masayoshi Son described Supercell as "one of those rare and special companies...on a long and aspirational journey to shape the future of entertainment for the next hundred years."
Life after Nokia
Although SoftBank is a Japanese company, Paananen states that "the company that will end up owning 51% of Supercell is incorporated in Finland...Although our aspirations are global, our roots and futures are very much in Finland. Our operations remain in Finland, our management team remains in Finland and in San Francisco, and we continue to pay taxes in Finland. I think more and more people in this country are realising that there is life after Nokia."
Supercell's Finnish headquarters is located in an office block a short drive from Helsinki and formerly used by Nokia, which recently saw its phone-making business acquired by Microsoft. Startup phone-maker Jolla is based in the same building, also lead by former Nokia staff.
The enormous cash injection will be shared out among Supercell staff, Paananen states, explaining: "Everyone at the company will participate in the upside and receive a portion of the proceeds from the investment. None of us work here just for [the] money, but when the company succeeds, everyone should get their fair share of it and this transaction is no exception."