Croydon-born supermodel Kate Moss has reportedly moved 28 year-old London society photographer Count Nikolai Von Bismarck into her London home. The great great grandson of Prince Otto Von Bismarck, the 19th-century Iron Chancellor of Prussia is said to be staying in Moss' basement flat on a regular basis, according to reports.
An unnamed source told the Sun on Sunday that "a lot" of people know that Moss has been seeing the 28 year-old aristocrat who is 13 years younger than the model and that their relationship is "pretty intense". However, the source did stop short of suggesting that the relationship had moved any further than friendship and that Von Bismarck "hasn't moved in permanently".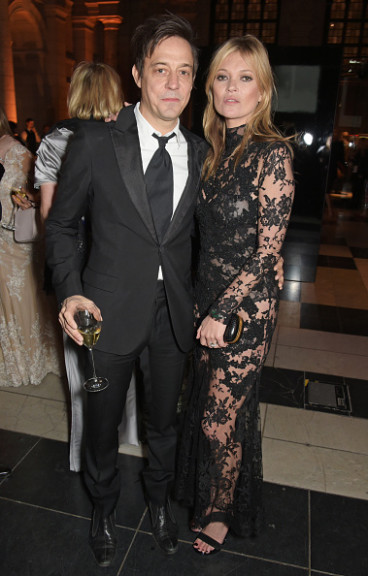 The aristocrat has admitted to drinking blood during a photoshoot in Ethiopia. At the time he said: "I drank cow's blood for breakfast, washed in the river and slept in a tent that was guarded by kids with AK-47s." The supermodel was seen lunching with Von Bismarck and friends including Sadie Frost and Meg Matthews at the Five Alls pub in Filkins in a favourite location for Moss, the Cotswolds. They also attended the VIP launch party for the Sexy Fish Restaurant last week, but not as a couple.
This is not the first time Von Bismarck has been linked with a woman in the public eye. Rumours surfaced earlier this year that he had grown close to royalty as he was spotted holding hands with Princess Beatrice. He is said to have known Moss for several years through his 56-year-old mother, Countess Debonnaire von Bismarck.
Moss has been married to Jamie Hince of indie band The Kills for four years but, although there has been no official announcement from the Moss or Hince camp, they are understood to have separated back in July. Moss was previously married to Jefferson Hack the founder of fashion magazine Dazed and Confused. She has a 12 year-old daughter, Lila Grace with the magazine entrepreneur.