UK's trade balance narrows in third quarter despite widening in September
ONS says it has so far seen 'little evidence' of weaker pound feeding into trade volumes.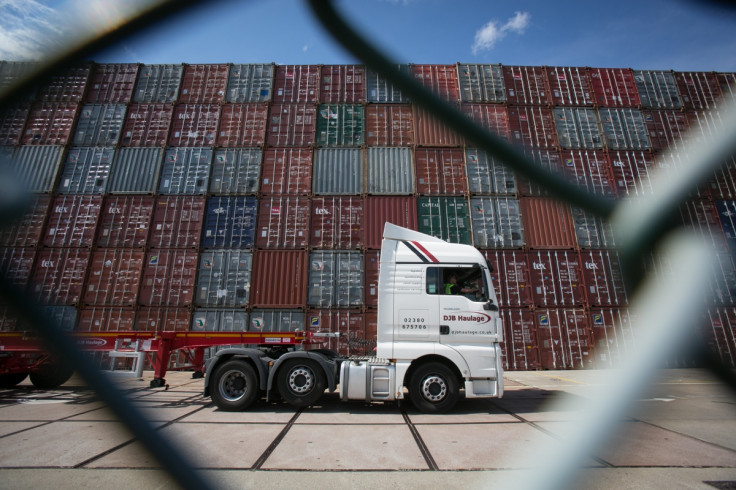 Britain's trade deficit with the rest of the world shrank in the first three months after the country's European Union referendum, data released on Wednesday (9 November) showed.
According to the Office for National Statistics (ONS), the UK's external trade deficit narrowed to £11bn in the quarter to the end of September, down from the £12.7bn ($15.8bn) figure recorded in the previous three months, which was the highest level since the end of 2013.
The deficit in goods alone narrowed to £33.2bn in the third quarter, although it widened to £12.7bn in September as the deficit with the EU rose to a monthly record of £8.7bn compared with £7.9bn in the previous month.
Meanwhile, the trade in goods and services deficit in September widened from £3.8bn in August to £5.2bn in September, against the consensus expectation of a narrowing in the deficit. However, Paul Hollingsworth, UK economist at Capital Economics, warned reading too much into the figure would be premature.
"The data isextremely volatile and so we wouldn't read too much into monthly movements," he said.
The pound has fallen sharply in the three months since the referendum, losing almost 18% of its value against the dollar and declining steeply against its other major rivals, leading many manufacturers to report an increase in demand from foreign markets.
However, while demand increases as the pound falls, higher import costs are also felt by businesses in the sector, meaning the trade deficit can widen before it narrows.
"So far there is little evidence in the data of the lower pound feeding through into trade volume or prices," said ONS statistician Hannah Finselbach.
Howard Archer, chief UK and European analyst at IHS Markit said Donald Trump's win in the US election will increase uncertainty over the global economic outlook and also for sterling against the dollar – both of which will impact markedly on the outlook for UK exports.
"A major hope for the UK economy going forward is that the substantial overall weakening of the pound since the UK voted to leave the EU in June's referendum will increasingly feed through to boost foreign demand for UK goods and services," he added.
© Copyright IBTimes 2023. All rights reserved.