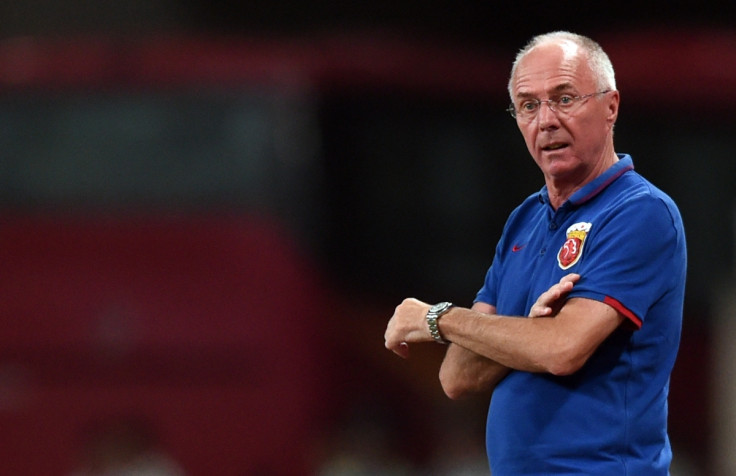 Former England manager Sven-Goran Eriksson has backed China to win the World Cup within the next 10 or 15 years. The 68-year-old Swede is currently in charge of Chinese Super League side Shanghai SIPG and says that the recent influx of investment will soon manifest itself in success on the international front.
Eriksson thinks Chinese football has a bright future due to the influence of the country's president, Xi Jinping. "I think I'm at the right place at the right time. You can always feel how football is growing in China," he told Beijing's official news agency Xinhua.
The ex-England boss said players are suddenly keen to make the switch to the Chinese Super League, which has attracted the likes of Ramires and Alex Teixeira, who was previously linked with moves to Liverpool and Chelsea.
"I've been in Italy during the 90s when every player wanted to come to Italy because the football was very good, then I was in England during the 2000s and all the players wanted to go to the Premier League because of more money and the good football," Eriksson reflected.
"Now, in 2016, it seems that every player wants to come to China for the same reasons. [All the money] will make the clubs much stronger. Maybe 10 or 15 years ahead, I'm sure China's national team will compete well [enough] to win the World Cup."