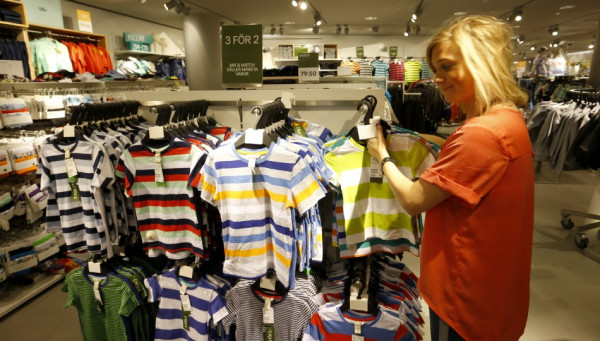 Sweden's economy grew 0.6% in the first three months of 2013, exceeding predictions that the country would report a 0.3% growth in the first quarter, supported by inventories and higher consumer spending.
Government data showed that household consumption expenditures rose 1.5%. Changes in inventories contributed 0.7 percentage points to GDP growth.
Annual growth was 1.7%, up from 1.4%, Stockholm-based Statistics Sweden said.
The services sector grew 3.2%, counterbalancing a 0.2% dip in the production of goods. Both exports and imports decreased, by 2.9% and 4.7% respectively.
Last month, Sweden's central bank hinted at a rate cut, a fifth such cut since 2011, to augment unstable domestic demand.
Riksbank Deputy Governor Per Jansson had said last week that the first-quarter GDP number would be "very important" to his decision on rates at the central bank's upcoming meeting on 2 July.
First quarter growth figures suggest that the central bank may not cut interest rates.
Sweden's Financial Markets Minister Peter Norman said the government hoped to introduce a fifth reduction in income-tax "if the economy permits it."
"The Achilles' heel is unemployment, we need structural reform," Norman said while addressing investors in Stockholm. His government faces elections next year.
Week-long riots in Stockholm, earlier this month, pointed to the growing economic divide in Swedish society.
A recent report by Paris-based think tank Organization for Economic Cooperation and Development, said that Sweden's growth in inequality between 1985 and the late 2000s was the largest among all OECD countries, increasing by one-third.
OECD data from 2008, the most recent available, showed the average income of the top 10% of income earners was 513,000 Swedish kronor or more than six times as high as that of the bottom 10%, who had an average income of 81,000 kronor. This was up from a ratio of around 5 to 1 in the early 2000s and a ratio of around 4 to 1 during much of the 1990s.