Sydney was struck by a rare tornado, with winds of more than 200km an hour (125mph) bringing down walls, trees and power lines and ripping off roofs. Cricket ball-sized hailstones pounded parts of Australia's largest city, which also saw flash floods.
An industrial park in the Kurnell neighbourhood of the city was devastated by the tornado. "We really had no warning. The sky just went really black and we had this massive clap of thunder," said Meredith Sullivan, a 48-year-old worker at the industrial park. "Then the gusts of winds were just horrific, you could hear the roof starting to lift and debris was starting to fly around. All the cars were pretty much destroyed," she said. Kurnell, which is close to Sydney's airport, was closed to all but emergency services, who were assessing the damage.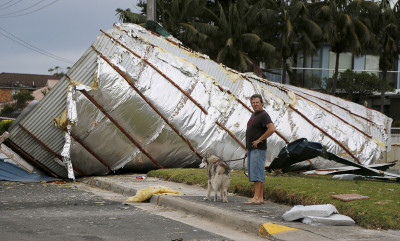 A shopping centre in Sydney's eastern suburbs was evacuated after part of its roof collapsed in the storm. Some 6,000 homes were reportedly without power south of the city and rescue services received more than 200 calls for help in the city.
Social media was swamped by pictures of huge hailstones, and dark storm clouds engulfing the harbour city, plunging a hot summer's day into darkness.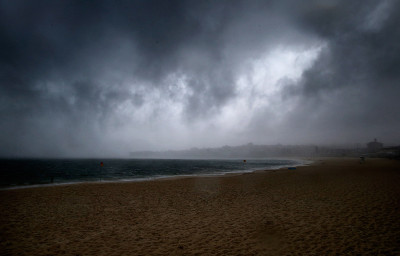 Australia is experiencing an El Niño weather pattern, a phenomenon associated with extreme droughts, storms and floods, which is expected to become one of the strongest on record, the UN weather agency said earlier this year.