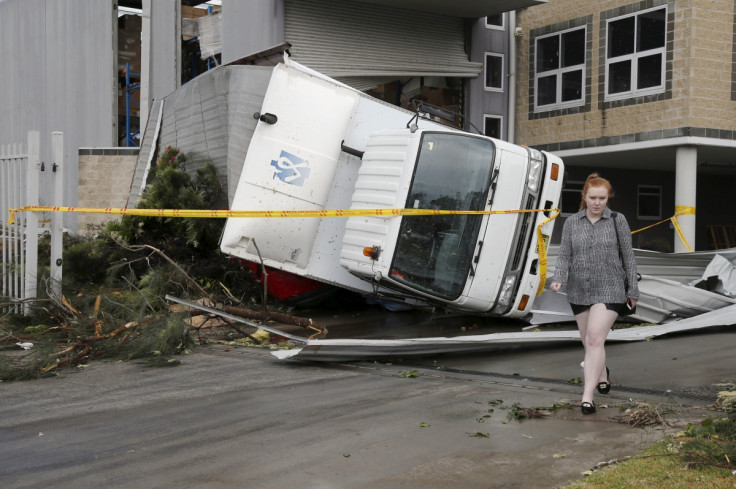 Incredible images of a destructive tornado that has swept through Sydney have been posted online. The southern suburb of Kurnell has been declared a disaster zone after it was lashed by a storm carrying the fastest winds ever recorded in New South Wales and hailstones larger than golf balls.
The tornado hit at around 10.30am local time on 16 December and then moved north affecting other areas of the city. It flooded some roads, knocked down trees, ripped off roofs and turned over parked vehicles.
"It went black and then the wind started," Kurnell resident Beverly Bultitude told The Sydney Morning Herald. "Then it was the hailstones, they were the size of golf balls banging on the roof. The winds just spun around, lifted everything up and have thrown sand all through my house."
The strength of the storm was captured on camera by netizens who posted stunning photos and videos on social media.
Four people were taken to a local hospital including a 40-year-old man suffering head injuries and 38-year-old man suffering shock, authorities said. Some 7,000 businesses were left without electricity and at least 25 building were severely damaged by winds of 213km/h.
"We had some brownouts, lots of thunder and lightning, and some large hail," Beth, a resident of the southern district of Cronulla, told The Australian. "The wind was strong and it was hitting our glass windows. I have a big dint in the front of my car."
Some flights were delayed as airlines waited for the storm to pass before allowing take off. NSW State Emergency Services said they received about 600 calls for help during the day.