Top Syrian Diplomat Defects to Rebel Camp [VIDEO]
Defection of senior diplomat is likely to have serious ramifications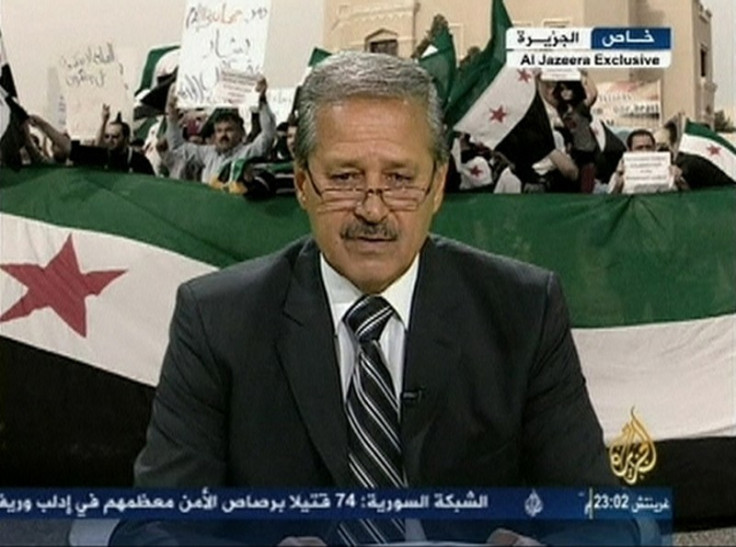 In another major blow to the Syrian regime, a top diplomat, Nawaf al-Fares, has defected from Bashar al-Assad's camp and reportedly joined the opposition forces.
Fares was the Syrian ambassador to Iraq whose desertion once again highlights the growing isolation of the discredited Assad dispensation.
"I declare that I have joined, from this moment, the ranks of the revolution of the Syrian people," Fares said in a video statement, throwing his lot with the 16-month uprising against Assad.
"I ask ... the members of the military to join the revolution and to defend the country and the citizens. Turn your guns toward the criminals from this regime. Every Syrian man has to join the revolution to remove this nightmare and this gang which has reeked corruption across Syria and destroyed the state and society over the last 40 years, and to guarantee a bright future for the coming generations," Fares added.
He becomes the first top senior diplomat to leave his post to fight the Syrian government that is under siege from rebels.
Just a few days ago, a top military general and a close aide of Assad, Manaf Tlas, defected and allegedly fled to Paris via Turkey. The defection of a top diplomat like Fares is likely to have serious ramifications for the regime unlike that of Tlas.
"The apparent decision of yet another senior Syrian official to ditch Assad would be a chink in his armour. Although ambassador Fares is not a member of Assad's inner circle, he's a respected Sunni figure and such a courageous act could help sway other Sunni elites to follow in his footsteps," a top US official was quoted by Reuters as saying.
He was appointed as the Syrian ambassador to Iraq in 2008.
Although Fares did not elaborate the reasons for his quitting the government, he expressed deep anguish over the mass killings of civilians by the Assad forces.
Neither the Syrian capital Damascus nor the Iraqi capital Baghdad confirmed the defection.
Commenting on Fares' defection, a former Syrian ambassador to Sweden told Aljazeera: "We should consider him [Fares] as someone very close to the regime. But still he defected because I think he could not bear watching what is happening in Syria. We should also remember that he is also calling on other ambassadors to resign, which means that others will follow suit."
The opposition forces claimed they were in touch with many other such ambassadors urging them to rebel against the government, according to reports.
© Copyright IBTimes 2023. All rights reserved.