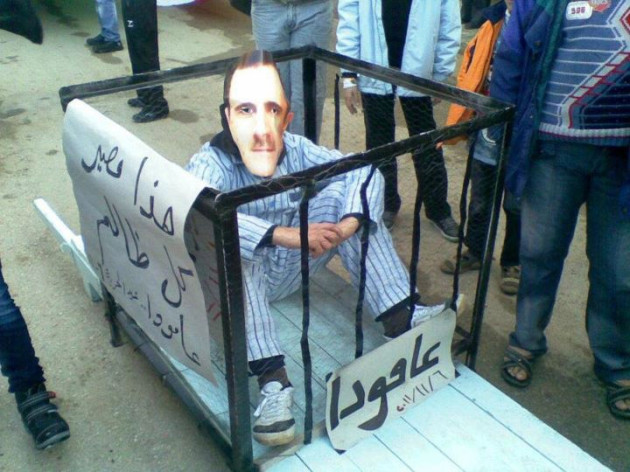 The Syrian government has released 755 people detained during recent protests against President Bashar al-Assad.
State television said that although the prisoners had been involved in recent incidents, their "hands were not stained with blood".
The news broke as reports started filtering out of the country of more deaths in Hama, another major Syrian city on the Arab League peace monitors' itinerary. Early reports say that six people have been killed in gun battles with the security forces.
The UN estimates that more than 14,000 people are in detention for their part in anti-government protests. Human rights groups say at least 5,000 people have been killed since the uprising began in March.
Syria's government announced that it had freed 1,180 political prisoners in November.
Human Rights Watch has accused Syrian officials of hiding hundreds of detainees in military installations, which are not accessible to outside observers.
General Mustafa Dabi, head of the Arab League monitoring delegation in Syria, angered activists in the flashpoint city of Homs by saying there was "nothing frightening" to see and that the situation in the city seemed reassuring.
His comments were contradicted by a growing number of amateur videos uploaded to YouTube showing violence and alleged victims of state-sponsored terror.
Arab League monitors have been on the ground in Homs, Hama and the southern province of Deraa, three of syria's major anti-regime hotspots.
Security forces withdrew tanks from Homs on the eve of the monitors' arrival.