Syria: Britain to Raise Ghouta Chemical Attack at UN Security Council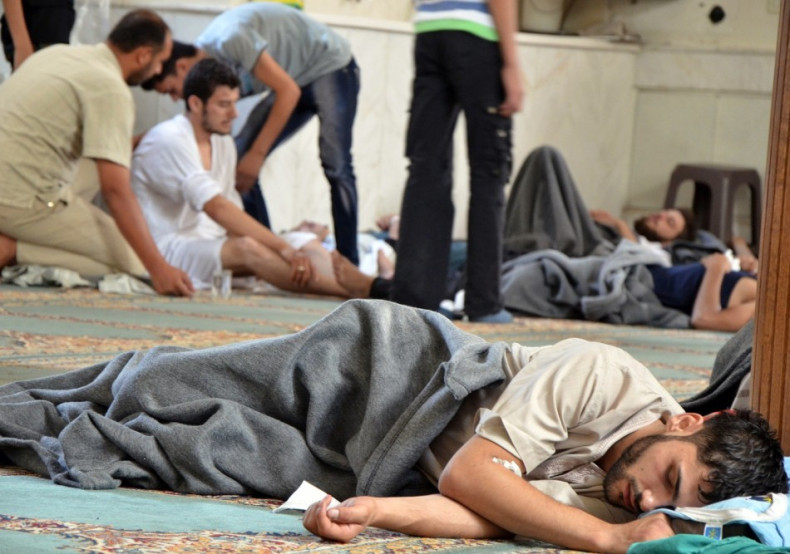 Britain, France and Germany have called for visiting UN inspectors in Syria to be allowed access to the region where hundreds of people died in an alleged chemical attack.
UK foreign secretary William Hague demanded the inspectors be allowed access to the Ghouta region in eastern Damascus, where troops loyal to Syrian president Bashar al-Assad allegedly launched a huge chemical offensive.
Hague pledged that Britain would raise the reported attack by Assad's forces at the UN Security Council, saying: "I am deeply concerned by reports that hundreds of people, including children, have been killed in airstrikes and a chemical weapons attack on rebel-held areas near Damascus.
"I call on the Syrian Government to allow immediate access to the area for the UN team currently investigating previous allegations of chemical weapons use."
Hague's remarks were echoed by Hollande, who told a regular cabinet meeting that the latest allegations "require verification and confirmation", and German foreign minister Guido Westerwelle, who said the UN team "must be granted immediate access to investigate allegations on site".
The EU issued its own statement, calling for an "immediate and thorough" investigation of the alleged chemical attack in Syria, according to Reuters.
The Syrian government has denied using chemical weapons in eastern Ghouta but confirmed it was carrying out operations against the rebels.
"A series of operations were carried out against the armed terrorist groups in the villages of Jobar, Irbeen and Zamalka in Damascus countryside, killing a number of terrorists and destroying their hideouts," an official told Sana state news agency.
If the attack is confirmed, it would be the worst chemical weapons attack since Saddam Hussein massacred 5,000 people in the Kurdish town of Halabja in 1988, at the end of the Iraq-Iran war.
Chemical weapons experts are divided over the latest chemical attack report. Gwyn Winfield, from the CBRNe World magazine specialised in chemical, biological, radiological, nuclear and explosive weapons told IBTimes UK that "there is some form of chemical used" but it could well be a riot control agent used in the wrong way.
Winfield also expressed suspicion over the timing of the attack, given the UN inspectors have just entered the country with the acquiescence of Assad.
"It is not impossible that some faction in the Free Syrian Army did it to get attention or maybe it was an accident by an inexperienced operator who may have not realised what he was doing," he said.
Another expert, Jean Pascal Zanders who has been wary about previous claims of use in Syria said that in the recent case "it is clear that something terrible has happened".
"The footage from the current alleged attack(s) in the Ghouta district seems to offer more convincing evidence of poisoning through asphyxiation [witness the pinkish-bluish hue on the faces of some of the fatalities]," he wrote on The Trench.
"I am not sure whether the claims of nerve agent use accompanying the footage and images are correct. The people are not convulsing [except for one man shaking his legs while shouting out, but the remainder of his body does not suffer from involuntary contractions] and I have not seen anybody applying nerve agent antidotes. Nor do medical staff and other people appear to suffer from secondary exposure while carrying or treating victims."
Conversely Ralph Traph, a specialist on chemical and biological weapons, told The Guardian: "This is one of the first videos I've seen from Syria where the numbers start to make sense. If you have a gas attack you would expect large numbers of people, children and adults, to be affected, particularly if it's in a built up area."