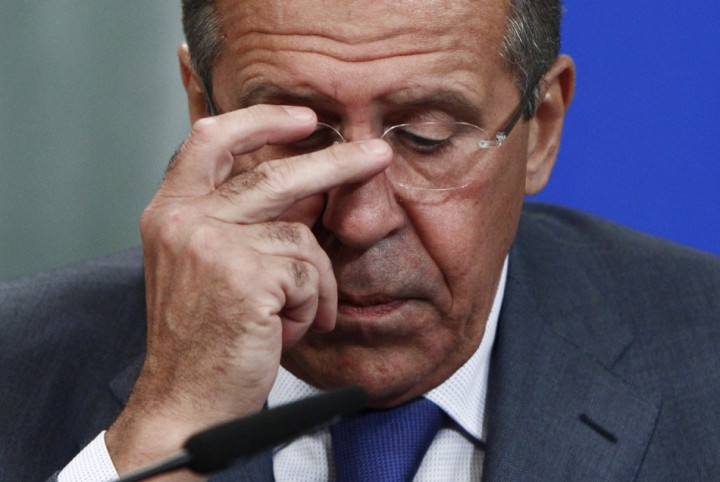 Russian Foreign Minister Sergei Lavrov says the Syrian rebels, fighting against President Bashar al-Assad, undergo training in third world countries such as Afghanistan to use deadly chemical weapons.
He said although the training takes place under the nose of the Afghan administration, it seems to be unaware of it.
Lavrov also said that the Syrian opposition fighters are being trained by foreigners.
The remarks have come even as The Hague-based Organisation for the Prohibition of Chemical Weapons (OPCW) has been awarded the Nobel Peace Prize 2013 for its efforts to eliminate chemical weapons in Syria.
"Not so long ago, information emerged that third countries have been illegally using regions of Afghanistan not under Kabul's control to train rebels to fight against the Syrian regime, including by training them in the use of deadly chemical weapons," he told a press conference in Moscow.
He neither specified when Russia had obtained the information nor the alleged foreign nations involved in training the Syrian rebels.
Lavrov went on to say that Moscow has information that the al-Qaida-linked opposition group Al-Nusra Front "is planning to illegally deliver to Iraq poisonous agents and corresponding specialists in order to organise acts of terror on the territory of Iraq".
The group claims it takes orders from the Iraq-based al-Qaida outfit labelled as a terrorist organisation.
Russia has been accusing the anti-Assad groups of carrying out the 21 August gas attack in Syria, which evoked a series of responses from the international community.
Lavrov also took the opportunity to urge Middle East nations, which are against the Syrian regime, to play by the rules while lobbying for the armed opposition in Syria.