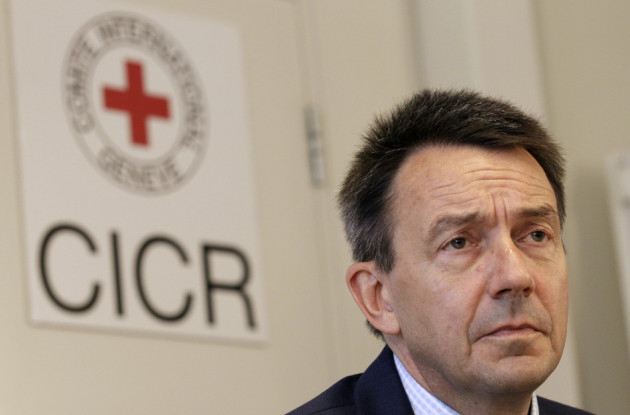 At least 10 people were hurt after a bomb exploded outside a mosque in Damascus after Friday prayers.
The bomb went off as worshoppers were leaving the mosque in the northern neighbourhood of Rukneddine.
The explosion came as the new president of the Red Cross announced he had held positive talks with Syria's President Bashar al-Assad on how to deliver food, medicine and other emergency supplies.
Peter Maurer, president of the Geneva-based organisation, said the talks were "sober, to the point [and] clearly focused on humanitarian needs".
He said he was shocked after he visited rural areas around Damascus. "I was shocked by the immense destruction of infrastructure and homes in several areas I visited," he said.
Assad also reportedly promised to address the issue of allowing access to the prison detainees based on Syria's obligations under international humanitarian law.
"I also discussed with President al-Assad our outstanding request to visit all persons detained in Syria in connection with the current events - persons held in all facilities, including those managed by the security authorities and those used for interrogation," Maurer said. "President al-Assad expressed his readiness to address this issue.
"Since March 2011, tens of thousands of people have been detained," he said. "Their basic rights must be upheld and they must be able to get in touch with their families."
Meanwhile, the UNHCR and the European Commission have announced they are poised to increase humanitarian aid to those fleeing civil war in Syria.
The EU Commission has announced an extra £40m of emergency aid. The UNHCR said it will deliver £26 m.