Syria Civil War: Mohammed Mursi Condemnation of Assad is 'Interference' [VIDEO]
Foreign minister accuses Egypt of interfering in internal affairs after Mohammed Mursi slams Assad's oppressive regime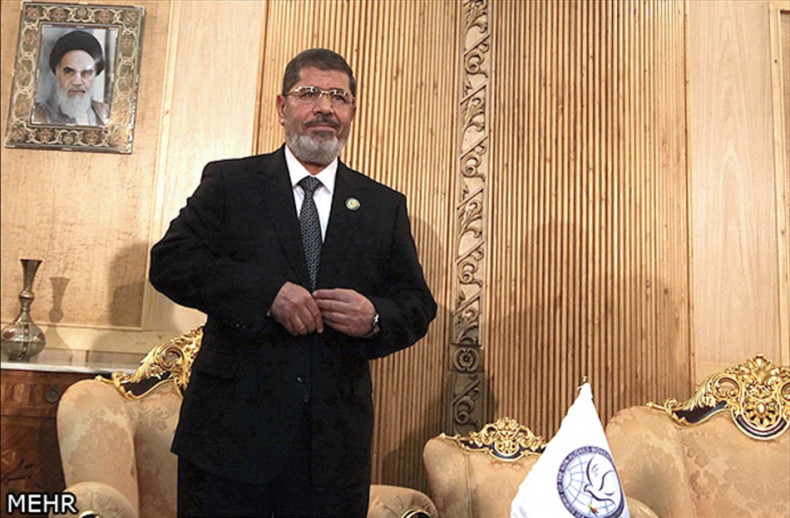 Syria's foreign minister Walid Muallem has denied that he walked out of the Non-Aligned Summit in Iran when Egypt's president Mohammed Mursi condemned Bashar al-Assad.
However Muallem, speaking to a pro-Assad TV channel, described Mursi's words on Syria as "interference in our internal affairs".
Muallem was responding to reports propagated by the Qatar-based Al-Jazeera TV and MENA news agency, claiming that the Syrian delegation withdrew from the Tehran meeting when Mursi began discussing Syria.
Mursi hailed "brave" Syrians and Palestinians for their fighting against Assad's "oppressive regime" and restated that Egypt is ready to aid the Syrian revolution.
According to Al-Jazeera, Mursi said: "Our solidarity with the struggle of the Syrian people against an oppressive regime that has lost its legitimacy is an ethical duty [as well as] a political and strategic necessity.
"We all have to announce our full solidarity with the struggle of those seeking freedom and justice in Syria, and translate this sympathy into a clear political vision that supports a peaceful transition to a democratic system of rule that reflects the demands of the Syrian people for freedom."
Mursi was the first Egyptian leader to set foot in Iran since the Islamic revolution in 1979.
Conversely, Iran's Supreme Leader Ayatollah Ali Khamenei ignored Syria in his opening speech. Iran is the region's closest ally to Assad's regime.
Assad himself appeared on Addouina TV, which is majority owned by his businessman cousin Rami Makhlouf, on Wednesday night to blame Syria's neighbour and former ally Turkey for the bloodshed in his country.
He sternly maintained that what is taking place in Syria is "neither a revolution, nor a spring. It is a conspiracy".
Meanwhile, the former US secretary of state Condoleezza Rice, who enthusiastically supported the war in Iraq when in office, told CNN that the US should arm the Syrian opposition.
"The United States needs to help rally the regional powers to put together a political framework for a post-Assad regime and then to help vet and arm the opposition so that somebody can stop the slaughter of the Syrian people," she said.
"I think the United States should be participating in the arming of these rebels."