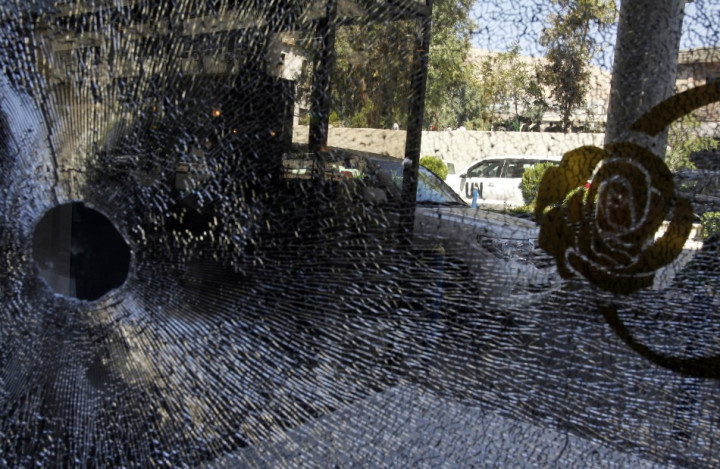 Both sides in the Syrian conflict are guilty of war crimes, the UN has said in a damning report, although opposition crimes have not been of the "same gravity".
"The commission found reasonable grounds to believe that government forces and the Shabiha had committed crimes against humanity of murder and of torture, war crimes and gross violations of international human rights law and international humanitarian law, including unlawful killing, torture, arbitrary arrest and detention, sexual violence, indiscriminate attack, pillaging and destruction of property," said the 102-page report by the independent investigators led by Paulo Pinheiro.
The report was published after an explosion in Damascus near a hotel where UN observers have been staying wounded at least three people and led to a wave of bombings reported across the city.
The report looked at events between February and late July and catalogued examples of murder, torture and sexual violence by forces loyal to President Bashar al-Assad.
The UN Human Rights Council said war crimes have been carried out by opposition groups and government forces alike but saved the bulk of its criticism for the regime.
Syrian troops and militia were confirmed to be behind the Houla massacre on 25 May, in which 108 people, including 49 children and 34 women, were killed.
At the time of the massacre, the UN Security Council, including nations close to the regime such as Russia and China, harshly criticised the "outrageous use of force" by the Syrian government.
Another massacre followed a few weeks later in Hama, scene of a murderous bombardment in 1982 by Assad's father and predecessor Hafez, who exterminated between 10,000 and 25,000 people in an attempt to suppress an uprising by the Muslim Brotherhood.