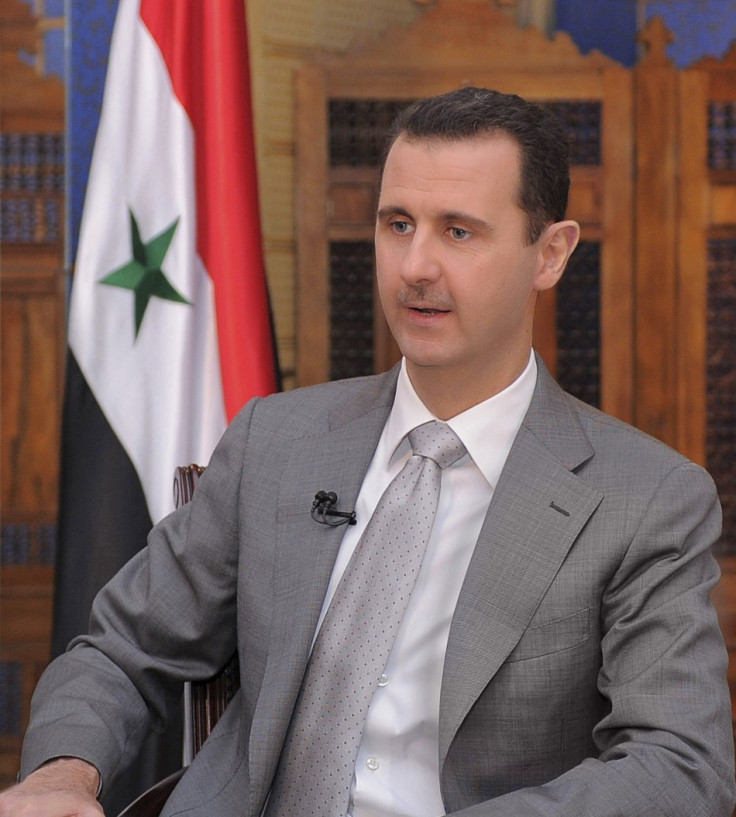 Syrian President Bashar al-Assad denied responsibility for the brutal crackdown led by Syrian troops on protesters, saying only a "crazy leader" would kill his own people.
Talking to the American channel ABC Assad, who increasingly sounds like former Libyan leader Muammar Gaddafi, denied responsibility for the brutal crackdown on protesters which the UN says has left 4,000 dead.
"We don't kill our people ... No government in the world kills its people, unless it's led by a crazy person "Assad said during his recorded interview with ABC.
"Most of the people that have been killed are supporters of the government, not the vice versa," he continued.
Responding to questions from veteran presenter Barbara Walters about the brutality of the crackdown, Assad said he does not feel guilty.
"I did my best to protect the people, so I cannot feel guilty," he said. "You feel sorry for the lives that have been lost. But you don't feel guilty - when you don't kill people."
Far from ordering the killing of civilian Assad said he did not control the Syrian forces as he is just 'the president.'
"There was no command, to kill or to be brutal," he said.
"I don't own them, I am president, I don't own the country so they are not my forces."
Placing the responsibility on individuals working within the security forces rather than on the state apparatus Assad only acknowledged that a few officials had committed "some mistakes."
"Every 'brute reaction' was by an individual, not an institution, that's what you have to know," he said.
"There is a difference between having a policy to crack down and between having some mistakes committed by some officials," he added. "There was no command to kill or be brutal."
The embattled leader then reiterated promises to push ahead with more reforms and asked for more time.
"We never said we are a democratic country ... we are moving forward in reforms, especially in the last nine months ... It takes a long time, it takes a lot of maturity to be a full-fledged democracy."
Despite being under an array of international sanctions from the EU, US and the Arab League Assad remained defiant, denying his regime is becoming more isolated.
"We've been under sanctions for the last 30, 35 years. It's not something new ...We're not isolated."
The Syrian President also criticised the United Nations as an institution mainly preoccupied with western-liberal interests and dismissed threats by the international body.
"Who said that the United Nations is a credible institution?" Assad said, saying Syria took part in its deliberations only for form's sake. "It's a game you play. It doesn't mean you believe it."