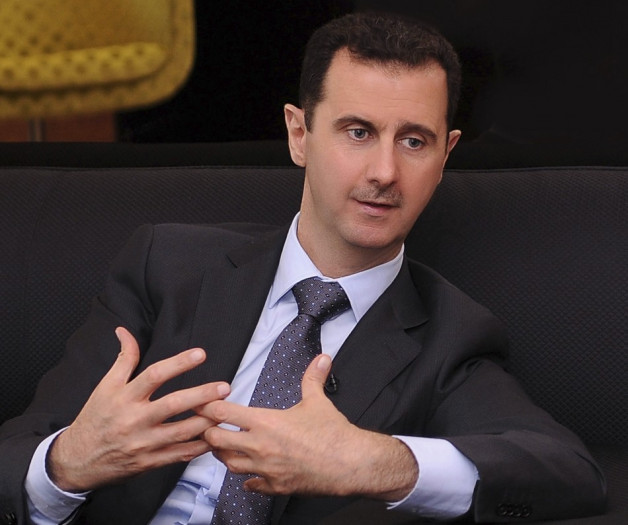 Syrian President Bashar al-Assad, who has been battling against a 21-month-long insurgency, reportedly now fears assassination and has given "final orders" to his commanders if anti-regime rebels kill him.
Assad has told his inner circle of loyal commanders to target Israeli and American bases in the Middle East if he is assassinated.
The Algeria-based online daily al-Shorouk, citing "informed sources" inside the Syrian regime, claims Assad has held several high-level meetings with senior army officials to deal with the armed opposition groups.
The key army officials are believed to have told Assad that "the foreign hostile states will strive to assassinate him instead of launching a military attack on Syria".
The report also alleges that "certain western powers" and Syria's other adversaries have illegally transferred sophisticated missiles to the war-torn country in order to equip the rebels to attack Assad's residence.
Assad has reportedly ordered that, if he is "assassinated," his loyal aides should target US and Israeli forces stationed in the Red Sea and the Mediterranean Sea.
Although there have been countless clashes in the capital Damascus, Assad's inner circle has hardly been affected.
An earlier report by the Daily Star, quoting Whitehall sources, suggested that British special forces were training local rebels to target Assad and other top Syrian officials.
"We can't go in and do it but we can get someone there to have a go. A lot of the Free Syrian Army [members] are ex-soldiers, they know how to shoot but need more training from our Special Forces, especially in key signals and communications equipment," a Whitehall source said.
An earlier report in May 2012, by the Israeli-based Debka news agency, disclosed details about an alleged French-Saudi plot to assassinate Assad. However American officials have denied any such plot existed.