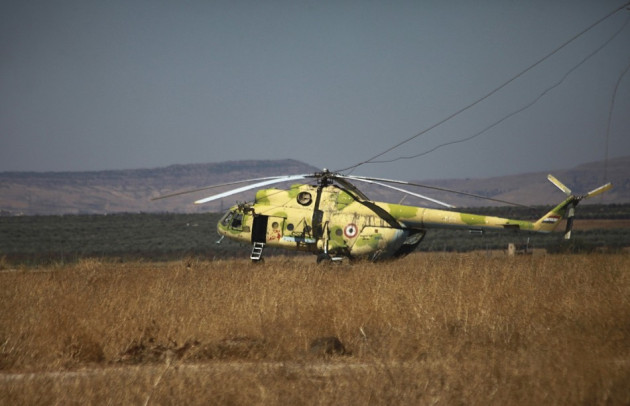 A Syrian army helicopter has been shot down after violating Turkish airspace.
Turkey's deputy prime minister Bulent Arinc confirmed that the aircraft was gunned down by Turkish Air Force jets near the border.
Witnesses reported two crewmen ejecting themselves from the helicopter but Dogan News Agency reports suggested that they were killed on landing.
Ankara is one of the most vocal critics of Syria's President Bashar al-Assad, and has long advocated a strong international response to the regime's atrocities.
Turkey has also become home to hundreds of thousands of Syrian refugees who crossed the border to escape from the two-year civil war.