Syria Isis News: Fears of Massacre Rise as Islamic Fighters Close in on Kobani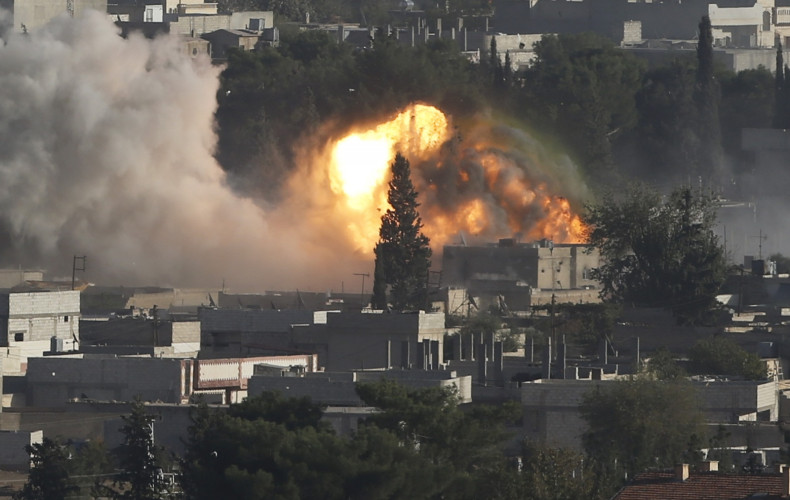 Fears continue to rise over a massacre in the Syrian border town of Kobani if the entire region falls into the hands of Isis fighters, even as the militant group has brought in reinforcements.
The UN has expressed concern that if the Islamic militants wrest total control of the Syrian-Turkish border town, thousands of residents could be butchered.
"If this falls, the 700, plus perhaps the 12,000 people, apart from the fighters, will be most likely massacred," said UN envoy Staffan de Mistura.
The Syrian town's Kurdish government has said Isis, the self-proclaimed Islamic State, has bolstered its strength with more jihadists and heavy weapons.
In a statement, the local government said the militants have brought in fighters from Raqqa and elsewhere putting the lives of thousands of civilians at risk.
Kurdish officials have appealed to the world to act quickly to stop the Isis march to prevent further bloodshed.
They have also sought world help in setting up a UN-backed humanitarian corridor for safe passage of civilians in the area.
Meanwhile, Turkey is gearing up to deploy more forces to tackle any spill-over of violence from Syria.
In addition to the tanks which are already present near the border town, more than a dozen tanks have been brought in from the western region of Turkey for deployment near Kobani.
Ankara has said aid military vehicles are also on their way to Kobani.
"The total amount of aid, including food, medicine, tents, clothes and cleaning supplies delivered to Kobani region cost around $10 million," the Turkish government said in a statement.