Hezbollah 'Invades' Syria Sparking Battle with Rebels
Israel alleges Hezbollah wants to seize Syria's chemical weapons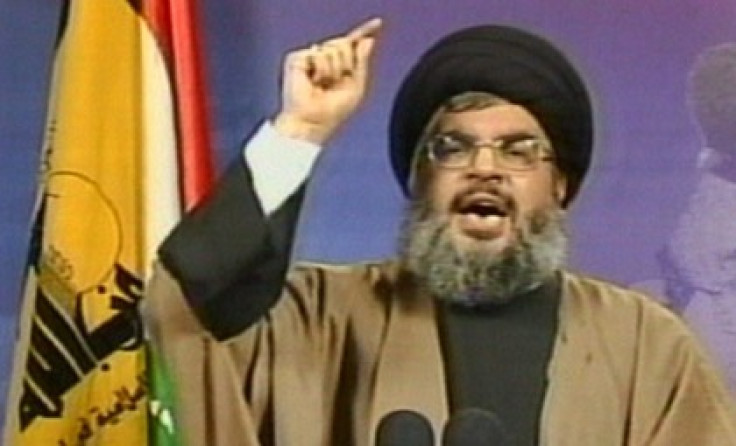 Lebanon-based Hezbollah fighters have "invaded" Syria sparking off clashes with the rebels, who are fighting against Syrian President Bashar al-Assad.
At least three Hezbollah militants and a dozen Syrian rebels have been killed in the fierce fighting. Israel is keenly watching the ongoing situation.
The skirmishes took place near the region bordering Lebanon confirming fears that Hezbollah's is increasing involved in the Syrian uprising. Artillery shells have also been fired during the battle, suggest reports.
"It's a coordinated ground invasion. Hezbollah has started a war against us," said the spokesperson of the main rebel group, the Free Syrian Army (FSA), according to the Israel-based Ynet News.
The spokesperson added that the militant group has declared "an open war against Syrian civilians in full coordination with the Assad regime that does not bomb areas where Hezbollah is present," urging the civilians to flee the region.
The deputy commander of the FSA, Colonel Malik al Kurdi, told the Lebanese daily An Nahar that the current situation "confirms what we have been saying all along and that is Hezbollah and Iran are deeply involved in the suppression of the Syrian people and what happened confirms the depth of Hezbollah strategy in supporting a sectarian Wilayat al Faqih regime in Syria".
Hezbollah, which has been perceived as the long arm of Iran, has long been suspected of wanting to lay its hands on Syria's stockpile of powerful chemical weapons if Assad is toppled.
"In the past two days, 12 Syrian rebels were killed and 30 wounded, while three Hezbollah members were killed and 14 others were wounded in battles," a security force told the Lebanon-based newspaper Daily Star on the condition of anonymity.
The clashes took place in Homs province where the Islamic militant group controls the eight villages surrounding the province. Scores of Lebanese Shiite live in the Syrian region of Quasyr, located on the north-eastern border with Lebanon.
Many opposition groups fighting against the Assad regime belong to the Sunni group of Muslims.
© Copyright IBTimes 2023. All rights reserved.