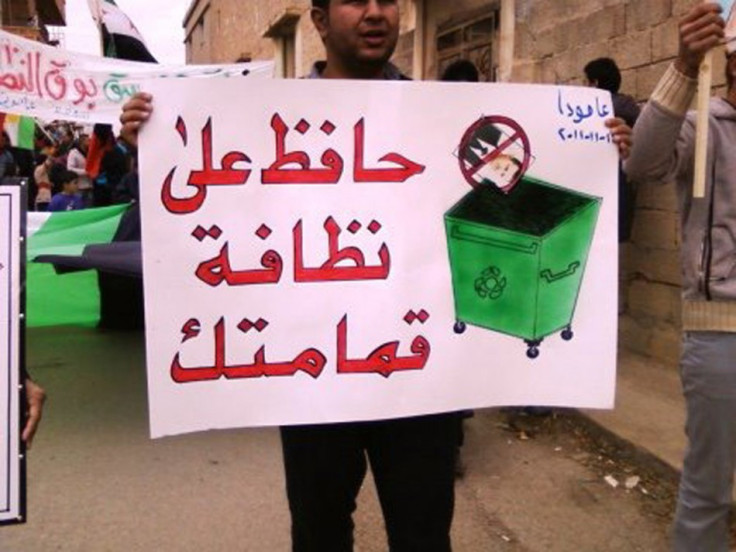 An alliance between Syrian opposition movements has been mooted following a meeting.
The heads of the Syrian National Council (SNC) and of the Free Syrian Army (FSA), two prominent opposition movements fighting for the overthrow of President Bashar al Assad, secretly met in Turkey, it has been reported.
While the SNC and the FSA have previously taken separate routes to secure international support for their struggle against the embattled president, a member of the SNC told the Turkuish Hürriyet Daily News that leaders from both organisations held a secret meeting in Hatay, Turkey.
Following the meeting, the two groups appeared to have resumed their separate paths by issuing their own statements. On 15 November, the FSA, comprised of defectors from the Syrian army, announced the creation of a temporary military council, whose aim is to oust Assad.
"Based on the requirements of this phase and the demands of the Syrian revolution, the Free Syrian Army is establishing a temporary military council," a statement said
Just a few days later, the SNC, a political coalition of opposition figures, revealed the details of a planned transitional phase in Syria, in which it seeks to "take responsibility, with the military apparatus, to manage the transitional period and guarantee the security and unity of the country once the regime falls", its own statement said. "The SNC will form a transitional government to manage the affairs of the state."
It has since been revealed that the two groups have decided to cooperate, with SNC leader Burhan Galioun allegedly promising FSA leader Colonel Riad al Asaad that the council would support the FSA forces.
Other officials attending the meeting reportedly included Ahmed Ramadan and Abdulbaset Seida, both part of the SNC.
The colonel, based in a refugee camp in Hatay, has repeatedly called on the international community to help arm his forces and also wants the establishment of a UN no-fly zone in Syria.
The SNC, which was was formed in Istanbul in September with the aim of overthrowing the Assad regime, has also been actively seeking international recognition. On 21 November 21, French Foreign Minister Alain Juppe said Paris recognised the SNC as "the legitimate interlocutor with which we will continue to work".
Two days later, on 23 November Spanish Foreign Minister Trinidad Jiménez also backed the organisation, saying: "Spain supports the SNC as the main interlocutor of the Syrian people, who are seeking freedom and democracy." As of yet, however, Libya is the only country to recognise it as the "legitimate representative of the Syrian people".
An SNC-FSA alliance could pave the way for a more united opposition movement against Bashar. In Libya, the uprising against Gaddafi gained momentum after the country's National Transitional Council formed an alliance with the other rebel factions also fighting to oust the colonel, so the two Syrian groups may now try to replicate the Libyan scheme.