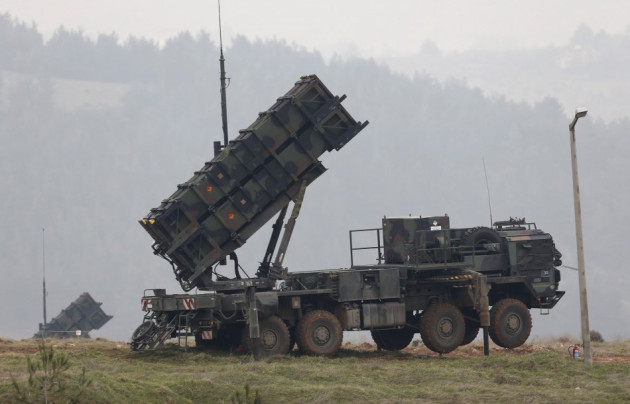 Jordan is mulling deployment of Patriot missiles in its region bordering Syria in order to protect its territory from the spiralling conflict which is spilling over into neighbouring countries.
"Jordan wishes to deploy Patriot missile batteries in order to boost its defence capabilities and help protect the country. We are currently at the stage of talks with friendly states," Jordanian Information Minister Mohammad Momani said during a press conference.
Turkey deployed Patriot missile batteries in its territory close to Syria earlier this year. A Nato source has also told AFP that four more Patriot missile batteries have arrived in the country.
"We wish and we demand Patriot missiles. We always talk about this because we want to protect ourselves," Jordan's Prime Minister Abdullah Nsur told the Qatar-based al-Sharq daily earlier, acknowledging that a request has already been made to Washington.
US Republican Senator John McCain also recently said that Washington is ready to supply missile batteries to Jordan acceding to the request made by Jordanian authorities.
"We are prepared to take every step to protect the Jordanian regime's stability, its people and its territory; the provision of Patriot missiles comes under this protection," McCain, who is also part of the influential US senate armed services and foreign relations committee, told the Jordan Times.
He was speaking on the sidelines of the World Economic Forum over the weekend. "With the use of Patriot missiles we can enforce and sustain a no-fly zone to allow the opposition an opportunity to organise and change the tide of the conflict as we did in Libya," McCain added.
The two-year-long uprising-turned-civil war in Syria has had a serious impact on the region with neighbouring countries, including Jordan and Lebanon, struggling to manage the large influx of refugees.
The UN has estimated that up to 1.5 million Syrians have fled the country so far out of whom, more than 500,000 are sheltered in Jordan.