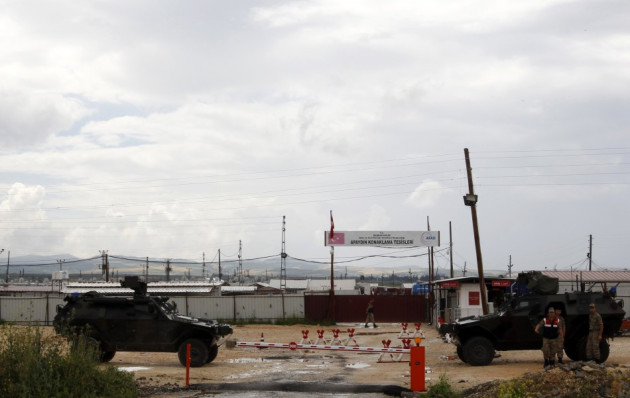 The number of refugees fleeing Syria over the ongoing civil war has crossed the 1.5 million mark, says the latest report from the UN Refugee Agency, adding that the actual figure could be much higher.
"The Syrian conflict continues to have a devastating impact on the lives of those who are forced to flee," says UNHCR spokesperson Dan McNorton.
He added that the exact number could be higher "due to concerns that some Syrians have regarding registration".
Refugee camps in neighbouring countries are facing huge challenges over medical aid and food.
"Refugees tell us the increased fighting and changing of control of towns and villages, in particular in conflict areas, results in more and more civilians deciding to leave. Over the past four months we have seen a rapid deterioration when compared to the previous 20 months of this conflict," said McNorton.
Since the beginning of this year, nearly a million refugees have been registered by the UN agency which puts the figure at around 250,000 refugees every month. If the current rate persists in the prevailing conditions, the number could reach 3.5 million by the end of this year.
"Every day over 4,200 people approach our offices for registration. In April, over 90,000 refugees were registered in our centres. This is more than a ten-fold increase when compared to the same month in 2012," said McNorton.
The UNHRC is also stepping up its efforts in registering more refugees in neighbouring Lebanon to arrive at exact figures.
Jordan has come under fire for turning back refugees. Acting refugee programme director at Human Rights Watch, Gerry Simpson said, according to the Guardian: "Jordan should stop its flagrant violation of international law and end its border push-back policy that prevents tens of thousands of desperate people trying to flee one of the world's worst conflicts from seeking refuge in Jordan, including Palestinian and Iraqi refugees living in Syria, single men of military age and anyone unable to prove their identity. All these people have a right not to be forced back to situations threatening their lives."