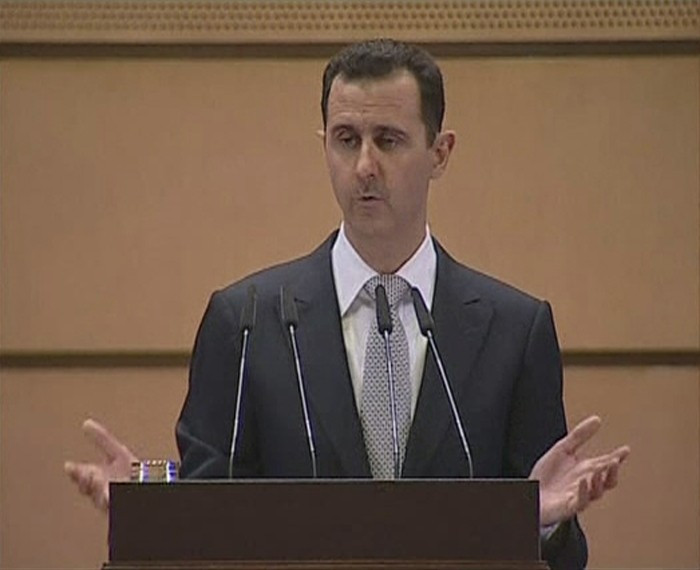 Syrian president Bashar al-Assad has appointed Riad Farid Hijab as prime minister amid ongoing violence.
The appointment of Hijab, a member of the ruling Baath party, follows May's parliamentary elections.
Hijab was governor of Quneitra and Latakia and was promoted to minister of agriculture in April 2011. His elevation to PM can be seen as an attempt by the Syrian regime to make true on promised political reforms.
The government hailed the May elections as a success despite a boycott from the opposition who criticised the poll as an attempt to further strengthen Assad's grip on power.
News of Hijab's appointment came a day after the government barred 17 western diplomats including officials from the United States, Britain, France, Turkey, Italy, Spain, Belgium, Bulgaria, Switzerland, Germany and Canada in retaliation for expulsion of Syrian diplomats in protest at the Houla massacre.
Meanwhile, the United Nations said aid workers had been granted permission by Syria to enter some of the country's hard-hit provinces.
The UN Office for the Coordination of Humanitarian Affairs said the Syrian government had agreed in writing to allow aid workers to enter Daraa, Deir el-Zour, Homs and Idlib.
The aid workers will be deployed along with convoys carrying supplies after several international non-governmental organisations and UN agencies were prevented from sending aid packages.
Spokesman John Ging called for caution. "Whether this is a breakthrough or not will be measured in the coming weeks," he said.
Ging said almost a million Syrians are in urgent need of humanitarian aid, including people wounded as a result of the conflict and families that were forced to leave their homes and jobs following continued violence.
The United Nations High Commissioner for Refugees said that up to 78,000 refugees have fled the conflict and sought refuge in Iraq, Jordan, Lebanon and Turkey.