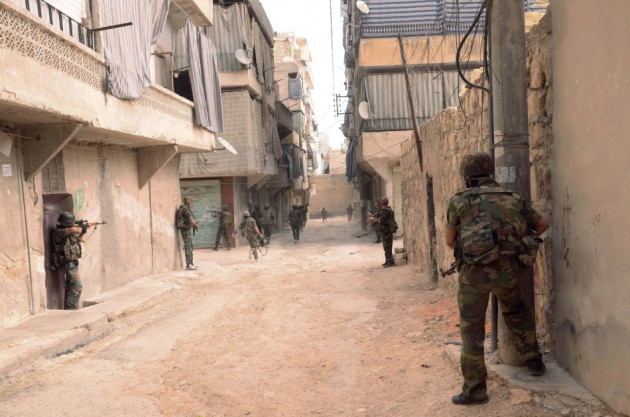 A devastating fire is sweeping through Syria's medieval market of Souk al-Madina, destroying hundreds of shops and establishments in the Unesco world heritage site of Aleppo's Old City.
The fire is still raging and is believed to have been caused by two days of shelling and gunfire by both government and rebel forces. According to activists, attempts to fight the blaze have been hampered because Assad forces have cut off water supplies to the area.
"It's a big loss and a tragedy that the old city has now been affected," Kishore Rao, director of Unesco's World Heritage Centre, told the Associated Press.
Between 700 and 1,000 shops have been destroyed so far and the fire is still spreading. The wooden doors and the shopkeepers' stock of clothes, fabrics and leather goods make it more difficult to control the inferno.
"It's a disaster. The fire is threatening to spread to remaining shops," said an activist, adding that the rebels are trying to put out the fire with the few fire extinguishers that are available.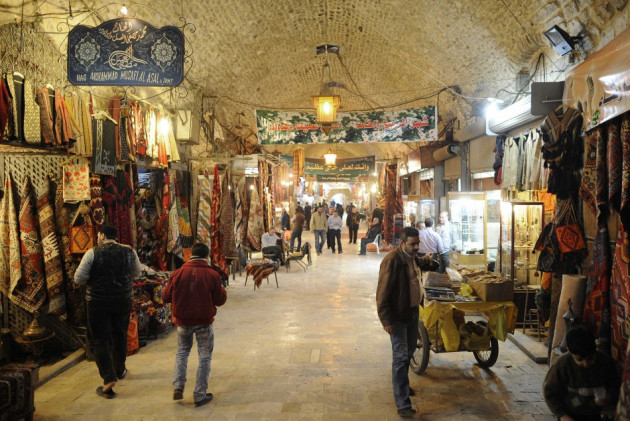 Aleppo's Old City is one of six Unesco-designated world heritage sites in Syria.
Souk al-Madina is the largest covered ancient market in the world, with around 13 kilometres of alleyways.
The souk lies beneath the 13th-century citadel and its vaulted stone alleyways and carved wooden façade made it one of the Middle East's biggest tourist attractions. But since the fighting began in Aleppo, the market has become a danger zone as government and rebel snipers have taken up positions in the area.
Meanwhile, heavy fighting has erupted in many military bases in the city. According to a Reuters report, clashes continued in Neirab and Bab Antakya military bases which are not far from the Old City.
"No one is actually making gains here, it is just fighting and more fighting, and terrified people are fleeing," an activist told Reuters.