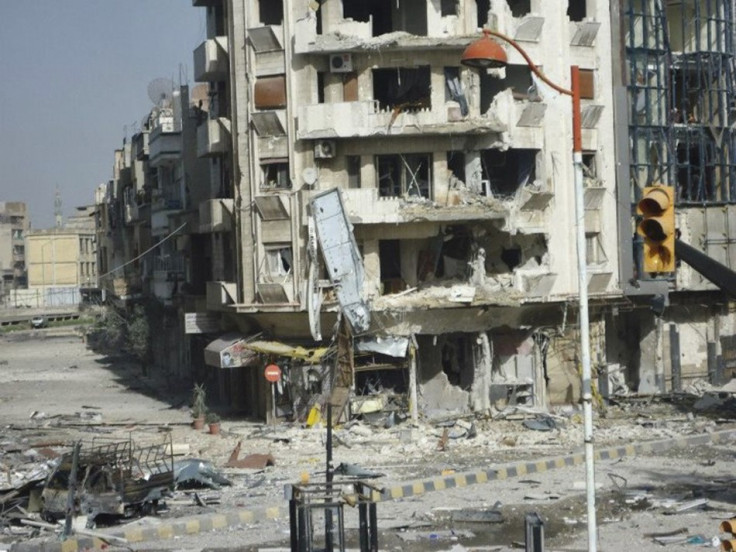 The UN and Arab League-sponsored ceasefire has come into effect without any major violence reported.
Though there was no pullback of troops, early reports said Syria has stayed calm since the ceasefire started, although there were outbreaks of shelling and fighting in the runup to the deadline.
"It was a bloody night - there was heavy shelling on the city of Homs, but now it is calm and there is no shooting," Reuters quoted an activist saying.
"There are no signs of a pullback - the tanks, snipers and armed forces are still visible across the city," he added.
The chairman of the London-based Syrian Human Rights Observatory, Rami Abdel Rahman, said: "An hour after the ultimatum expired, the situation is calm in all regions."
If the ceasefire continues to hold, the focus would be on the withdrawal of the regime's tanks and weaponry from the region.
Ordinary Syrians, however, are doubtful that the regime will adhere to the truce.
The west is openly suspicious since President Bashar al-Assad has broken promises to observe a truce on previous occasions.
Some reports say there was an upsurge in violence before the ceasefire came into effect; others say there was no sign of major violence.
The troops were supposed to pull out on 10 April but have maintained their positions. No activists have reported a pullback of tanks from urban centres as specified in the terms of the ceasefire.
Both sides have warned that they would respond to any attack triggered by the other side.